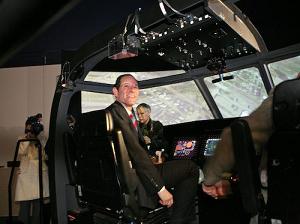 Senate Democrats aren't too happy with the immigration bill working its way through Congress.
Mike Bloomberg thinks the bill is impractical.
Barack Obama is "amazing," but David Paterson is sticking with Hillary Clinton.
Jerry Falwell once feared a "homosexual invasion" of New York City.
Dan Janison notes that the priest at last night's Republican fund-raiser was both spiritual and partisan.
And where was Governor Pataki last night?
Here's an ad thanking Spitzer.
Organizers of the Personal Democracy Forum want the 2008 presidential candidates to pledge to support Internet rights.
And here is Spitzer in the cockpit.