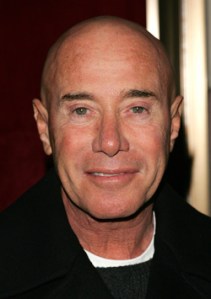 College dropout David Geffen already has $4.6 billion (plus a song penned for him by Joni Mitchell). And, according to deeds filed today, he now has $37.5 million from alliterative Blackstone Group co-founder Pete Peterson.
The deal represents the second-biggest co-op sale in New York City history, behind only Rupert Murdoch's $44 million buy at 834 Fifth.
In exchange, Mr. Peterson has the 12-room duplex penthouse at 810 Fifth Avenue, which fickle Mr. Geffen bought just last year for $31.5 million. Most recently, in an article last week in the NY Sun, Mr. Geffen was said to be selling for only $34 million. Such chump change!
Despite his steep price, this buyer belongs in the building. As New York magazine pointed out when the deal was first rumored, the co-op building used to house Richard Nixon, the Blackstone man's boss when he was the Secretary of Commerce.
Fittingly, Governor Nelson Rockefeller was once in the penthouse: Nelson's little brother David preceded Mr. Peterson as a chairman of the Council on Foreign Relations; and older brother John III was a pal of the Blackstone boy's too.