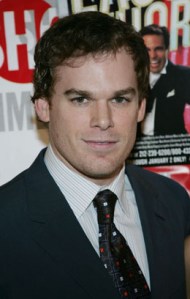 Manhattan thespians are a predictable lot: They wear tight V-neck T-shirts with loose wool hats, drink honeyed tea in the summertime, and keep their million-dollar downtown real estate in the Manhattan thespian family.
So, naturally, Six Feet Under alumnus Michael C. Hall and estranged wife Amy Spanger have sold their co-op at 366 Broadway to the comedian and Broadway performer Stephen Lynch.
According to city records, Mr. Lynch and his wife Erin paid $1.8 million for the Tribeca apartment. Their previous address is listed on the deed as a second-floor apartment in Williamsburg.
According to the citywide brokerage database ROLEX, the co-op was never on the market. Maybe the buyers and sellers know each other from last year's short-lived Wedding Singer stage show: Mr. Lynch was the star, and Ms. Spanger played the leading lady's best friend.
But, alas, even celebrities sometimes have it tough: Ms. Spanger and Mr. Hall, who stars as the good-guy serial killer on Showtime's Dexter, have reportedly split up.
They paid $1.625 million for the apartment in December 2004.
In a listing back then, the five-room apartment was described as a 1,872-square-foot space with 10-and-a-half-foot ceilings: "Gracious and serene loft living," the theatrical listing said. "High in the sky with beautiful light from a wall of south-facing windows, open views, quiet."
Less luminous, but more useful, is the little laundry closet: Thespians shouldn't have to clean their clothes with the groundlings.