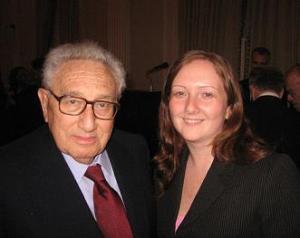 Henry Kissinger loves the bloggers. Or at least one blogger, Karol Sheinin. She's got the lowdown on last night's dinner in celebration of Commentary Magazine.
In addition to collecting some fun photos, Karol picked up on a bit of news: The New York Sun's Ira Stoll said he'll be writing again for The Sun's political blog at some point.
More on Karol's night out is here.