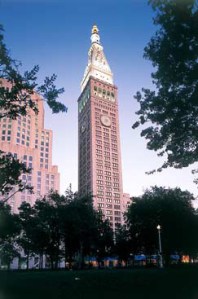 The New York Post is reporting that Africa Israel, the company that is in contract to buy the old New York Times building on West 43rd Street for $525 million, has "tendered the accepted bid" to buy One Madison Avenue, the legendary old Met Life building with its iconic clock tower looming over Madison Square Park.
If it is contract, it would be the second trophy won in three weeks by the developer Lev Leviev, who heads up Africa Israel.
It was less than three weeks ago that principals at SL Green confirmed to its investors that One Madsion was even for sale. The building was going on the market and would have a formal bidding process, one that generally takes months.
But just like he did with the Times building, Mr. Leviev has evidently named his number and come down with it in one fell swoop before the process even went to first round bids.
Ian Schrager, who is one of SL Green's investment partners in the building, told The Observer first last month that the building might be up for sale.