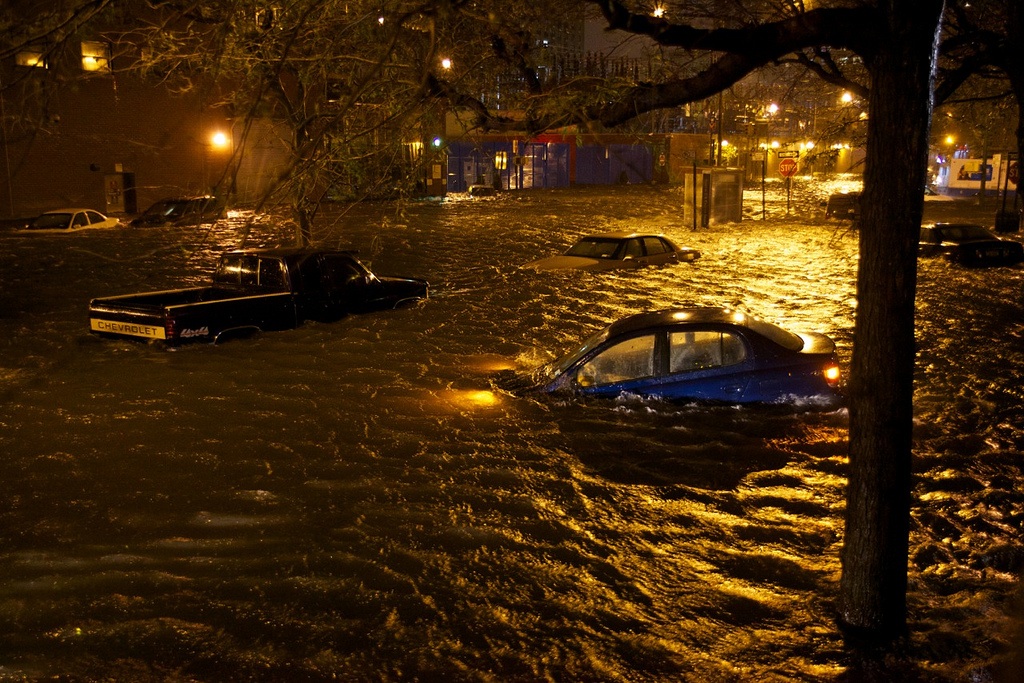 Sandra Bolden Cunningham, widow of Mayor Glenn Cunningham, walks Jersey City — too tall to her critics, who complain that she has a Queen Elizabeth-like presence that belies her wobbling legs when it comes to public policy.
Low to the ground, by contrast, is Assemblyman Louis Manzo, a onetime Cunningham ally who has made several unsuccessful bids for Mayor.
Critics say Manzo is combative, that he lacks the temperament for the State Senate, and is alienated politically on an island of his own making.
Manzo disagrees, saying he co-sponsored the Highlands Preservation Act, laws improving health for senior citizens and reducing gang violence, in addition to taking the point in a fight to eradicate asbestos and lead contamination in the city.
The African-American daughter of a Pentecostal minister, and the Italian-American son of a bus line operator now oppose each other even as they strive to embody the ideals of a man they both admire in the late mayor, and the will of a diverse people in time for the Democratic Primary in the 31st district on June 5th.
After running on another anti-establishment ticket with Cunningham's husband, who was a State Senator before his sudden death in 2004, Manzo figures his four years in the Legislature have prepared him for the next battle-zone. The trouble for him is Cunningham's been side-stepping him, leaving the Assemblyman contending with a powerful headless horseman called the Hudson County Democratic Organization (HCDO), which backs Cunningham.
Over the course of the past few weeks, Manzo dutifully made the rounds of debates, showing up to shadowbox as Cunningham just as consistently eschewed opportunities to face him.
Preparing for a cable television face-off with an empty chair in Bayonne this Thursday night, Manzo said Cunningham wants to run a Rose Garden campaign of attack-ads instead of publicly discussing the issues.
"She hasn't put one public statement out," says Manzo. "She's hid behind the bosses of Hudson County. If that were my first race for elected office, I would be ashamed. She thinks she's just going to be anointed."
Cunningham said it's a simple case of Manzo turning her stomach.
"I don't even want to be in the same room with the man after all of the evil things he's done," she said. "Before my husband was buried, he was already trying to make deals with Bob Menendez. I'm taking my campaign to the people I have no intentions of debating."
Even his toughest critics admit Manzo devours public policy. A big issue in the urban districts this season is expungement. Everyone's talking about it, and Cunningham and Manzo both agree with the prevailing attitude that young drug offenders should not have their records permanently stained because of the transgressions of their youth.
The difference, Manzo says, is he authored expungement legislation last year. The Cunningham contingent notes, however, that he's still struggling to get it out of committee.
Manzo starts off on a favorite subject like taxes and doesn't stop.
"You have to move the funding of schools in this state away from the property tax to the income tax," Manzo says. "You do that, it would amount to an average property tax reduction of $1,500 versus a $150 tax increase. You tax the top 1 % of income earners who are not paying their fair share by a long shot. That's where you get your money. It's a no-brainer."
"Look, New Jersey has the highest per-capita income level in the country, said Manzo. "Federal assistance is all tied to income. We're getting the least amount of federal aid, and as a result, our local programs are all funded with local property taxes. The subsidy gets forced on middle income workers and the poor. You change that by taxing income."
But Cunningham is unimpressed.
"Politicians make their careers out of running for office. If they hear the word 'elected official' next to their names that's how they define themselves," she says. "I'm not a politician. My husband was not a politician. He was a public servant. When I am elected I will not forget that I am a public servant."
Politician or not, Cunningham needs votes, and to that end she was out in the neighborhood Wednesday at the Salem-Lafayette Apartments, a community of section 8 housing, where seniors and the disabled live in a 15-story building on Union Street, and families reside in lower-flung outbuildings that span an entire city block. There are 412 units total, and the biggest problem afflicting the seniors in particular is a fear of going outside.
Although living standards have recently improved as police patrols have stepped up, it remains a tenuous environment.
"In the last year or so drug trafficking has diminished from what it has been," said management agent Herbert Graham. "But dollars for programs are really needed. Those individuals on the streets, they float in and float out."
A sign tacked up to a piece of cork-board in the lobby of the Salem Lafayette advertised an afternoon brunch with Cunningham. "You will get an opportunity to sit and talk to the woman who is capable of operating Jersey City."
The residents here know her as "the mother of Jersey City," not only because she is the widow of a beloved mayor, but because Cunningham has endeared herself to the people with donations from the Glenn and Sandra Cunningham Foundation she runs.
"She's familiar with the building," said Graham, gesturing toward four computers the foundation gave to the seniors here.
Cunningham arrived that afternoon, sweeping gracefully into the community room on a pair of 4-inch heels, heels which have already caught cross-eyed those among her adversaries who pride themselves on their precisely Jersey City ability to pound pavement.
Count among their ranks former Mayor Gerald McCann, who served time for fraud and tax evasion and who, as a Manzo advisor, is one of two sink-weights the Cunningham campaign says will ultimately mire Manzo.
"I've never seen the woman out of a pair of heels," McCann said of Cunningham. "I don't think she owns a pair of tennis shoes. How can she campaign without a pair of tennis shoes?"
On Wednesday, Cunningham winced at the mention of the name "McCann," but promptly fired back: "Not only do I own a pair of tennis shoes, but I'm training to run the New York Marathon in November. It's 26 miles, and I don't think Gerry McCann is going to join me."
But if she hasn't mastered the issues the way Manzo has or lived in an atmosphere of authentic Jersey City chicanery inhabited by McCann, Cunningham to some African-Americans represents a crucial broadening of power for citizens seldom represented by their own.
"There is a change happening in our country," said Kabili Tayari, a former president of the Jersey City School Board and a Cunningham supporter who ran unsuccessfully for State Senate in a 2004 special election. "We can't keep talking about diversity and equality. We must empower ourselves."
Tayari said the district is occupied by an increasing number of African-American and Latino voters – the total breakdown is 48 % white, 32 percent African-American, and the rest a big ethnic mix with Latinos leading the way and growing. If Cunningham prevails in June, the general election in November would be a walkover, and the candidate would become the district's first woman senator to represent the district.
"Lou Manzo has done a great job legislatively," said Tayari. "But we are talking about empowerment. Lou Manzo is a good man, but we must address affirmative action in the 31st district."
Off Route 440 on the west side of town there is a strip mall where a Pathmark and K-Mart anchor a hodgepodge of smaller businesses, including a pizza parlor and liquor store. On Wednesday afternoon, while Cunningham talked with the seniors of Salem Lafayette a few blocks away, Manzo stood in front of the Pathmark with his sleeves rolled up, in a tie not quite pulled into position, taking friendly handshakes from constituents of all races, mostly whites.
If Manzo is shackled to McCann in this race, Cunningham must endure the hectoring of voters who remain dumbfounded by her decision to run with former Councilman L. Harvey Smith, an entrenched enemy of her husband.
"My father said you must learn to put your own feelings aside to look at the bigger picture," she told the Salem crowd on Wednesday. "Harvey Smith and I put our differences aside, and I reconciled with the HCDO. You can't just fight people. Glenn was fighting with a purpose."
Not everyone's convinced she made the right move aligning herself with Smith.
"Sandra Cunningham knows damn well that Smith is no good," said Roy Starks of Kennedy Boulevard. "I like Manzo because he stands up for the right things and you can't push him around."
Manzo tries to score a point by shaking his head at an alliance he said would have heartbroken Glenn Cunningham, but he must also simultaneously try to dodge an inevitable counter-attack.
When the Hudson County Democratic Organization isn't presenting Manzo as the Siamese twin of McCann, they're underscoring the close ties he has with Union City Mayor (and Assemblyman) Brian P. Stack, who is running for Senate in district 33.
"This is all about Manzo's health insurance contract with the school district," says HCDO spokesman Paul Swinbinski of the Manzo-Stack political alliance.
Manzo says his Metro Insurance company receives $200,000 each year from the Union City School District. "It's a publicly bid contract," he says. "While other Hudson County town's premiums have gone up, well over 20 percent, Union City's is well below that, and that's because I take care of it."
District 31 voter Raffaela Crittelli pushed a shopping cart out of the store past Manzo.
"They're all crooks," she said. "But at least he's one of mine. I'm voting for Manzo. Again."
Cunningham spent all afternoon with the seniors. "I need your votes and I need your prayers," she told them.
And as the candidates kept their schedules Wednesday, moving on to other events if not into a face-to-face showdown, there was a storm coming, pushing eastward over the Watchung Mountains, over the Oranges, over the swamps and meadowlands and the squat Newark skyline, pushing eastward over the Hackensack toward the neighborhoods of Bayonne and Jersey City.