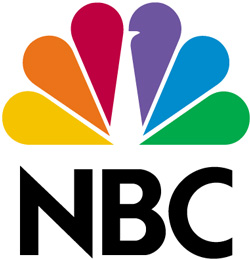 This afternoon, NBC goes before advertisers and the press to try to sell its 2007-2008 season to advertisers and the press. So this morning the network sent out the details of the season for previewing by the masses.
"We've got the class and next season we're ready to add some mass," said NBC Entertainment President Kevin Reilly, "with new shows that build on the creative accomplishments of last season and are as broad as they are good."
We take it "mass" means "more viewers," because Mr. Reilly's statement suggests what we all know: the network that was willing to take risks with some edgy material over the last couple of seasons (and had a lot of success with the critics: Friday Night Lights, Medium, Heroes) still hasn't gotten a show in the top 10 in terms of viewers.
But then, why does this season seem so of a piece with the previous ones?
Given that NBC only picked up one comedy and renewed Scrubs, it looks like comedy development, once a Must-See TV staple, is in trouble (though that's true everywhere).
Chuck sounds cute and funny, and Lipstick Jungle is a no-brainer even if working-women dramedys are a tough sell on television these days (how to avoid both cliché and dirtiness in a show like this?)
But with Journeyman, it sounds like they are ripping off their own Heroes, taking the Masi Oka character (who time travels) and building a show on that. People love the supernatural these days!
If Bionic Woman is a success we'll be seeing these woman-superhero shows all over the place on the small screen. Get Linda Carter!
And the IT Crowd–about the eccentrics who fix your computer and what life is like in the room next to the supply room–hello, Office?
Life, we assume, is made possible by the banishment of Law and Order: Criminal Intent to USA. They needed another quirky detective, but maybe not one with quite such an annoying speech pattern.