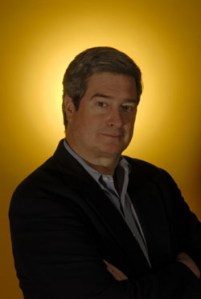 "We're never happy about turnover," said Forbes.com chief executive Jim Spanfeller.
In that case, he can't be feeling too good lately.
At Forbes.com, the online arm of the 90-year-old Steve Forbes–run publication—which now famously includes rock star Bono as an investor—nine editorial staffers have recently fled, according to a former staffer.
Of course, Forbes.com has a young staff, with some toting freshly minted college diplomas. Indeed, two recent departures, Rebecca Eskreis and Dan Lienert, are heading off to graduate school.
But several reporters have also headed to other publications: Hannah Clark (Inc.), David Ng (Associated Press) and Lisa Lerer (Politico.com).
"Forbes.com does hire a fair number of younger reporters. But this level of dysfunctionality, and number of departures, isn't normal," said one former employee.
Or is it?
Two sources estimated at least 50 previous editorial departures since early 2005.
Mr. Spanfeller said he doesn't "feel that there's anything particularly over the top" going on at his company.
"Part of that is that we have a big target on our backs," Mr. Spanfeller said. "We're the first place that our competitors come to poach."
Another former Forbes.com staffer backed up Mr. Spanfeller, citing "more competition in the space."
Former staffers have moved to Business Week, Portfolio, CNBC and Fast Company in recent years.
"I think performance- and money-wise, they are doing just great," said one former staffer. "The problem is that everyone is miserable. Now that the market opened up, they can leave."
In interviews with more than a half-dozen former staffers, several issues arose—and aren't ex-employees just ripe for griping?—but there was one persistent criticism of management: an increasing pressure about page views.
In an e-mail to The Observer, one former staffer called Forbes.com "a page-view sweatshop."