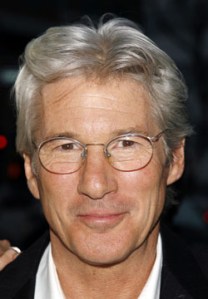 It's been a gloomy springtime for Richard Gere. His film The Hoax limped at the box office; a warrant was put out for his arrest in India after he publicly smooched the nape of a Bollywood starlet; and now he's parting with his townhouse at 184 Sullivan Street.
As recompense, according to a source in the MacDougal-Sullivan Garden Historic District, Mr. Gere and his wife, Carey Lowell, are reaping around $9 million—a record price for a townhouse in the lush, leafy Village enclave.
"I have nothing but warm feelings for Richard and Carey," said Lisa Douglas, president of the garden association, "and I'm sorry they're going."
What kind of Hollywood-like perks made the townhouse a record-breaker? "They don't seem like Jacuzzi people," Ms. Douglas said. "I don't know what makes it so special, why anyone would pay so much money for it."
Maybe it was the eponymous backyard garden, or the neighbors (Anna Wintour lives a few doors down), or the actor's rooftop Buddhist temple. "Rumor had it," a local broker told The Observer in 2002, "it was partially built to accommodate the Dalai Lama when he was visiting."
Soon after Mr. Gere bought the house in 1998, neighbors kvetched about his add-on: "NEW PENTHOUSE 'MEDITATION ROOM' MADE OF WOOD FRAME … 12' BY 15' BY 12' HIGH." Such complaints filed with the Department of Buildings were dismissed.
William Sloane Coffin Sr. (father of the famously pacifistic Yale clergyman) helped build the MacDougal-Sullivan Garden out of decrepit tenements 86 years ago. The garden was created to house middle-income families.
These days, it's a tad more voguish. "The types of people that are going to come and live in the garden are going to be different now, with those kinds of prices," Ms. Douglas said when asked about the $9 million sale. But: "It doesn't mean they're bad people."