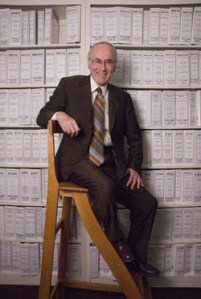 LOCATION: Mr. Mallin, you've emerged as the sort of go-to guy, lawyer-wise, for neighborhood activists looking to combat the proliferation of bars in their communities. How many bar-sprawl battles have you taken on now?
Mallin: I've done probably more than 100 of these cases over the last 10 years. We've fought cases in Soho, Tribeca, the East Village, Chelsea, Flatiron now ….
Turtle Bay also.
Turtle Bay. Before, it was downtown Manhattan; now we're up into the East Side.
You've also sued the State Liquor Authority several times, and I'm told you've not yet lost to the agency.
Some cases, we had to go to court to get the authority overturned. We got the authority overturned in every one of those cases, and they were sent back for new determinations, in which [the S.L.A.] finally administered the law the way that they were supposed to—which was to find that these new clubs were not [in] the public interest, because there was an oversaturation of existing bars and clubs in that particular area.
You're referring to the 500-foot law, which gives the S.L.A. discretion to approve licenses even in densely liquor-licensed areas, but only so long as the panel decides that it's "in the public interest." Do you think that rule is too vague?
The law could be made better, in which it tells the S.L.A. specifically to consider certain factors. It says [the S.L.A.] may consider certain issues; it talks about noise and parking and oversaturation.
I think it should also consider the character of a particular neighborhood. The courts have consistently told the authority, "You've got to look at these things."
The law was passed in 1993. And for a time, the authority just totally ignored the law and found all these places were in the public interest, because they generated jobs and tax revenue. And it wasn't until we went to court in the first case, in 1996, on 72 Grand Street, which is the corner of Grand and Wooster—that was a landmark case, in which the State Supreme Court overturned the S.L.A.
What was so wrong about that particular venue?
That was going to be a disco with at least 300 patrons. At the 500-foot hearing, you've got a lot of prominent people—the actor Willem Dafoe testified—but the State Liquor Authority just ignored all this testimony and just rubber-stamped the license.
Finally, the Soho community decided they'd had enough and "We're going to court."
The next big one was 76 Wooster Street, between Spring and Broome, which turned out to be a 10-year battle. We finally won: They rented the space to an antiques store. The owners kept wanting to rent to late-night clubs and bars and restaurants. At one point, it was going to be a four-story restaurant. It would be the biggest restaurant in New York City—certainly Soho. They had probably six different applicants come forward to apply for that space. The last one was a guy who was gonna do a raw-vegetarian restaurant. And we said, "Why do you need a license?" "Well, people like to have sake with their raw vegetables." After big, tumultuous meetings at the community board, they finally withdrew their application. They decided they didn't want to go through that battle.
We're now involved in a case up on Third Avenue and 29th Street, where a group of owners said they're gonna be a restaurant, and now they've turned it into a late-night sports club.