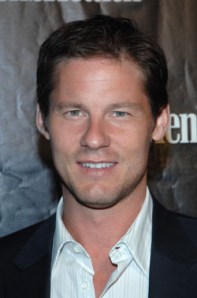 Dave Zinczenko, the most primped and best-chinned major magazine editor in chief of his gender, has a new multimillion-dollar condo on Greenwich Street.
And it has a towel warmer.
According to public records, the Men's Health guru, who has penned best-selling books about his abs diet (such as the exclamatory Abs Diet Get Fit Stay Fit Plan: The Exercise Program to Flatten Your Belly, Reshape Your Body, and Give You Abs for Life!) paid $3.795 million for a full-floor, three-bedroom sponsor unit at the new 744 Greenwich Street condominium.
Mr. Zinczenko, who couldn't be reached for comment, won't be moving far: On the city deed, his address is listed at an apartment down the block in a dowdier brick building. Listing broker Leonard Steinberg of Prudential Douglas Elliman declined to comment.
In interviews and on his customary appearances on the Today show, Mr. Zinczenko says things like, "Abs are made in the kitchen." Plus, he likes drinking milk. So it's appropriate that the 2,301-square-foot apartment's "sleek" marble kitchen has at least four top-notch brand names, according to the listing.
But the biggest room in the spread is probably the 48-foot-long living/dining room, with a fireplace (it's gas); four-inch-wide hardwood floors (they're walnut); and enormous windows (five of them).
As for the master suite, which is surely important to a fellow like Mr. Zinczenko, who was in People magazine's "Hottest Bachelors" issue this year, there's a private 23-foot balcony and a "large walk-in closet leading to a windowed, limestone bathroom with radiant heated floors and a towel warmer."
The listing calls the six-room apartment "truly family-sized." Is that appropriate?
"I want to marry and have kids," Mr. Zinczenko has said recently. ''The things we all want."