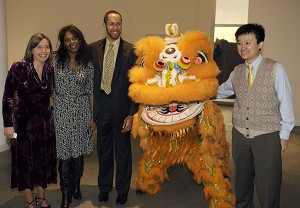 It was a pretty scary day in London.
You may want to avoid the Meatpacking District this weekend. Actually, that's good advice for every weekend.
Andrew Sullivan says Londoners are pretty blasé about it all.
Josh Marshall wonders why it took David Broder six years to decide that Dick Cheney was a malevolent force.
Mike Bloomberg says he is in "great health."
Eliot Spitzer is naming names.
More HOT AMATEUR CLIPS from REAL COUPLES in IOWA!!!
John McCain, under fire from the right again.
Michael Kinsley had me rolling on the floor (ok, not really, but laughing) with this one.
Kobayashi, destroyer of hot dogs, has been making some news ahead of this year's Nathan's event.
Seth Lipsky is not into dressing down on Fridays.
TNR's Ryan Lizza takes a big step up. (via Gawker.)
And finally, I'm not sure what you're doing this evening … ohhh … right around 10 p.m., but the Observer received the following press release from the office of Michael Benjamin, state assemblyman from the Bronx. (That's him above, third from the left, standing next to the fuzzy yellow creature.) Celebrity is fleeting, but it is so, so sweet.
*** MEDIA ADVISORY ***
This week, Assemblyman Michael Benjamin and his wife, the author, D. Kennedy Williams-Benjamin will utter [the] Channel 5 Ten O'clock News' signature intro: "Do You Where Your Children Are?" The segments will air prior to the news at 9:59 pm on Monday night, June 25 and Friday night, June 29, respectively.