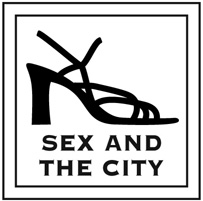 Originally published on February 27, 1995.
Recently in this column, seven men, age 21 through late-40's, met in the basement of a SoHo art gallery to discuss the Manhattan passion for threesomes. The host: 1980's ladies' man and well-known wildlife photographer Peter Beard. Under the influence of two common "stimulants" (i.e. Myers' Rum and marijuana), the men spilled many theories about why threesomes are popular, ranging from Peter Beard's assertion that it was because of the fashion industry, to another fellow's, "I just wanted to get laid." We were starting to get somewhere when the buzzer rang, and an unexpected woman arrived. The conversation became more animated and nervous.
Threesomes, Part Two:
I went upstairs to open the door. It was another woman, all right. We stared at each other in mutual surprise. "What are you doing here?" she asked.
"I was about to ask you the same question," I said. Then we did what women in New York always do, no matter how they really feel: We kissed each other on the cheek.
"Hello, Chloe," I said.
She was wearing a leopard-print jacket and a pink scarf. She is a sort of well known girl-around-town, one of those women who are gorgeous, but you never know how she will end up.
The men watched us walk down the stairs. Jim (a 21-year-old magician) leaned back in his chair. "Now we might see some action," he said.
Chloe and I looked at each other. "I don't think so," we said.
Chloe surveyed the room. "This looks like an intervention," she said. Someone fixed her a drink. I told her what we were talking about.
"I think every girl's least favorite thing is a threesome," Chloe said. She said it like she was talking about hair accessories. "Girls like one-on-one," she said. "They like the attention."
She went on: "I've been put in that position so many fucking times where a man wants a threesome. I was just with this boyfriend. We were with this other couple. They all wanted to play some kind of S&M game. I was put in the bedroom with the husband, whom I'd known for years. We looked at each other and I said, 'This is never going to work because we're both submissives. It's a joke. We cancel each other out.'"
I wanted to know what happened if the two women in a threesome ignored the man.
"I pray for it," Simon, 48, the owner of a software company, said.
"That's what we all want," said Tad, 41, a golden-boy architect. "It's the real thing. It's like having a live movie in your bed. You do the work to get the two women together."
Jonesie, 48, an East Coast–based record executive, seemed to be convinced that it worked a little differently. He kept using the word "pro." We weren't sure if he meant an actual prostitute who specialized in threesomes, or something else.
"Usually these things happen because the pro really wants to sleep with the woman," Jonesie said. "She's actually a lesbian, but she'll sleep with a man to get the woman. The pro is going to deal with you as best she can, and keep you going for as long as she can, so the other woman, whom she really wants, doesn't get nervous that she's been aggressively sold out by the guy. The pro will keep you going as long as she can until she finishes you off. Then she devours the other woman."
"I reject that," Simon said. "Jonesie's had a narrow range of experience."