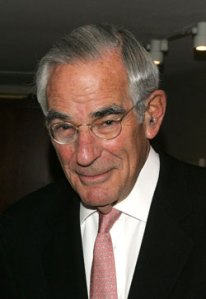 Last year, after roughly a century and a half in Boston, The Atlantic Monthly moved its headquarters to Washington, D.C. But despite the southern decampment, the Atlantic movers and shakers have recently been maneuvering to reclaim at least one perk of life in New England: summers on Nantucket.
To wit: The Atlantic is on the verge of finalizing a partnership with Plum TV, which will kick off in mid-July with a televised morning show on Nantucket and continue through the summer with author readings, salons and literary events.
"Among other things, The Atlantic is going to compile a summer reading list," explained Jage Toba, director of network programming for Plum TV.
Mr. Toba sees an overlap between The Atlantic's upscale, well-educated audience and that of Plum TV, a network that began five years ago on Nantucket and has since spread out to seven other high-end vacation hotspots, including the Hamptons, Miami Beach and Sun Valley.
"The idea of doing this together dovetailed beautifully with something I was putting together anyway," said Mr. Toba, "which was a book-and-idea series."
"Much as I love Book TV, it's not the most beautiful thing I've seen in my life," Mr. Toba said. "I think that's true for a lot of people like us, who love books. We're interested in a lot of what happens on Book TV, but we can join the late 20th century and move it on a touch."
Mr. Toba hopes that in the future, the collaboration will spread to the network's other regional stations. But for the coming summer, all the "on-the-ground" events will take place on Nantucket. So which lucky Atlantic authors will be the first to break out the prose and the lobster rolls on Nantucket this summer?
According to Mr. Toba, the list of participating authors has yet to be finalized. But he says that plans are underway to honor the late David Halberstam, who happened to be a regular contributor to The Atlantic, a frequent guest on Plum TV and an avid devotee to summers on Nantucket.
"This is going to be great for people who love books," said Mr. Toba.