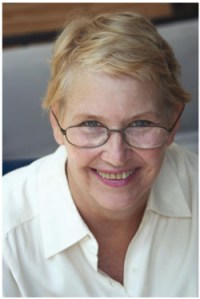 THE MAYTREES
By Annie Dillard
HarperCollins, 224 pages, $24.95
Annie Dillard gets it right twice in her second novel. As well as being the compelling story of a couple who marry just after World War II, The Maytrees is an ode to the unique, open-skied beauty of Provincetown, "the tip of Cape Cod, that exposed and mineral sandspit."
Ms. Dillard, who has clearly spent time both in Provincetown and in marriage, makes a deceptively simple analogy between the Maytrees' "ordinary" marriage and the "ordinary" changes of the seasons and landscapes of P-town: "The Maytrees' lives … played out before the backdrop of fixed stars .… The slow heavens marked hours. They lived often outside. They drew every breath from a wad of air just then crossing from saltwater to saltwater. Their sandspit was a naked strand between two immensities, both given to special effects." The special effects are the point, as is the extraordinariness of marriage.
Tongue in cheek, Ms. Dillard describes the couple's life as the epitome of routine, in which Toby writes a little poetry and quiet Lou sometimes paints. Excepting their huge appetite for literature and natural virtuosity with each other in bed, neither spouse seems exceptional. Nothing unusual happens to the Maytrees, nor are they actors in any world-shaking dramas: "Twice a day behind their house the tide boarded the sand. Four times a year the seasons flopped over. Clams live like this, but without so much reading."
But a high tide, no matter how often you see it, carries a majesty that takes your breath away; and the placid surface of a marriage can disguise momentous emotional currents. In the Maytrees' marriage, the tide turns after 14 years, when "in [Lou's] company [Toby] wrapped himself in misery like a robe. Between them self-consciousness bulked as a river silts its channel." One evening, Toby confesses to being in love with their mutual friend Deary. Then he takes a walk on the beach. "His hot eyes cooled. Invisible clouds blocked the sky and its atmospheres where noises of people dissolve. The sea beside him, a monster with a lace hem, drained east." The next morning, he leaves for Maine with Deary, abandoning Lou, their son, Petie, and Provincetown.
"Maine's beauty was not of sky but of earth," Ms. Dillard writes (with total accuracy). "Sunlight hit black spruces and died, or sprawled in fields. This cold forest stopped [Toby's] eyes. Brown needles underfoot became his sand."
This is where Toby and Deary live for 20 years, until Deary is fatally ill and Toby breaks both arms falling on ice. Unable to care for her, he brings Deary back to Provincetown, knocks on Lou's door, and asks her to take him and Deary in. What happens next plays out the logic of a marital intimacy that, today, is rarer than a unicorn.
Writing about Provincetown, Annie Dillard does the near-impossible: She matches the simple splendor of language to the subtle magnificence of place. And writing about the Maytrees, she captures the entwining and transformation of two people who marry and then grow up.
Nan Goldberg, a freelance writer and book critic, once lived in Provincetown and now lives in Maine.