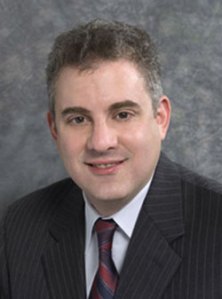 No single person better embodies the complexities of New York City's pioneering public campaign financing law than its author, Laurence Laufer.
In 1986, in the wake of a series of spectacular public scandals, the administration turned to Mr. Laufer, a low-level attorney who had recently been hired out of Columbia Law School. The result of his work was the city's Campaign Finance Board, which imposed contribution limits in exchange for a promise to match private contributions with city money as a way of lessening the influence of big donors.
Mr. Laufer even found love at the agency he created. He married a woman who had been hired there to translate material from English to Chinese.
But now Mr. Laufer is in the private sector, with the firm Genova, Burns & Vernoia. And his primary mission is to help the candidates regulated by the Board to find ways around the rules he helped create.
"I don't know, I guess there may be an evolution in my thinking," Mr. Laufer, 45, said in a telephone interview Sunday from a vacation home he rents in the Catskills, one day before campaigns were to file their recent campaign finance numbers.
Mr. Laufer's client roster reads like a who's who of contemporary city politics. He and his firm have done compliance work for City Comptroller Bill Thompson, Public Advocate Betsy Gotbaum, Brooklyn Borough President Marty Markowitz, Manhattan Borough President Scott Stringer, Council member Peter Vallone Jr., Letitia James, Jessica Lappin, Thomas White Jr., and about a dozen others.
Mr. Laufer, who has graying hair and a boyish face, even fields questions from attorneys at the C.F.B. whenever there is uncertainty about the finer points of this area of law, according to a person who works there.
"It's the nature of working where you represent a government agency versus representing people regulated by that agency," he said. "I feel very strongly the system should be fair and balanced."
"But I don't think it's a change in the philosophy," he added. "I think it's a change in the details."
Mr. Laufer was referring to the fact that the City Council is pushing through sweeping changes of the campaign finance laws, limiting matching funds for money donated by lobbyists, boosting the ratio of public money that will be provided to match private donations from 4-to-1 to 6-to-1 and requiring additional reporting to monitor donations from vendors doing business with the city.
"It becomes very tricky and complicated for people to participate in the political process in a way that doesn't undermine their ability to also seek government benefits," Mr. Laufer said. "You know, that's regulation, that's reform and I guess that's well-received in many quarters."