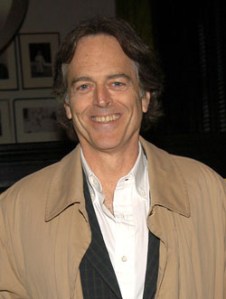 In 2004, when the vulture capitalists who divested the Pressman family of their beloved, bankrupted Barneys New York finally decided to sell the department store off, Gene Pressman, the grandson of founder Barney Pressman, made a last-ditch effort to attach himself to investors bidding for the store.
Fashion designer Elie Tahari was one. Another was Nelson Peltz, the Arby's billionaire, and his partner Peter May, with whom he had been on a disappointing shopping spree that had included browsing properties as diverse as New York magazine, Warner Music, Hollinger and Burger King. (Their Barneys bid came in second.)
When finally the popularizers of Manolo Blahnik had been bought by the owners of Nine West, Jones Apparel, Mr. Pressman was out on the sidewalk looking in for good.
NOW, AS JONES IN TURN CONSIDERS competing bids for Barneys—one from the quasi-governmental Dubai firm Istithmar, the other from Japanese retail megalith Fast Retailing, famous for its cheap-chic stores—56-year-old Mr. Pressman proclaimed to The Observer that the Barneys he and his family had made into New York's most sophisticated department store was no more.
"It's sort of a double-edged sword," the company's former co-CEO and creative director said about standing on the sidelines as two foreign firms compete for control of the iconic brand.
Founded by his grandfather, Barney Pressman, in 1923, the company, which originated as a discounter, has since been credited with introducing New Yorkers to such high-end designers as Giorgio Armani, Prada and Manolo Blahnik. Its 230,000-square-foot Madison Avenue flagship, opened in 1993, stands a monument to Manhattan fashion.
"I was very proud of the legacy that we built; obviously, this is proving that point," Mr. Pressman said when considering the top offer of $900 million currently on Jones Apparel's table. "On the other hand," he added, "seeing it go into somebody else's pocket instead of my family's is a little annoying."
The conventional wisdom is that Barneys is too special a business to be lost—and, perhaps, too special a business to be profitable, at least by the standards of the large national apparel conglomerates who are likely the only ones who can afford to buy it.
The two vulture funds, Whippoorwill Associates and Bay Harbour Management, which bailed the Pressmans out of Chapter 11 in 1999, actually held the business longer than Jones.
They waited until late 2004 to sell. Jones waited less than three years before agreeing last month to unload Barneys to Istithmar for $825 million—more than doubling the price it paid for the store in 2004.
Back then, the wisdom of Jones' purchase was hotly debated. Barneys had decades since evolved to become the arbiter of good taste for Manhattan's—and, by a certain kind of extension, the world's—most fashionable and moneyed consumers. Could the queen of Madison Avenue chic really be made to clutch at the purse strings of the fashion-muse of Main Street?
"Given Jones's record of acquisitions that have mostly disappointed, its lack of experience in luxury retail, and the reticence of established luxury retailers to bid up for Barneys, we believe this acquisition significantly raises Jones's risk profile," analyst Dennis Rosenberg wrote at the time in a note to clients, which was quoted on the Dow Jones newswires.
UBS analyst Jeffery Edelman, who has remained closely involved in the company, presented his clients with a different view.
"Barneys is a different business than the current Jones model, but it represents a strong brand, is an impressive turnaround story and has a strong management team that will remain in place. Jones is effectively funding Barneys expansion in the fast-growing luxury market."