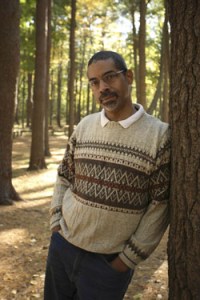 NEW ENGLAND WHITE
By Stephen L. Carter
Alfred A. Knopf, 555 pages, $26.95
In 2001, Alfred A. Knopf and Stephen L. Carter struck a deal: Mr. Carter, a law professor at Yale, promised to deliver two novels, for which Knopf agreed to pay out a $4.2 million advance. The debut, The Emperor of Ocean Park (2002), a mediocre thriller with a few sharp moments, was a big best seller and bamboozled a few critics. The follow-up is more of the same (though somewhat weaker) and will surely also sell well, coasting on the popularity of the original—it's even possible that another deluded reviewer will compare Mr. Carter to Theodore Dreiser, as Ward Just did in The New York Times the first time around.
Mr. Carter has now fulfilled his contractual obligations; Knopf, I'm sure, has done the same. Can we please call it quits? If he wrote another half-dozen novels, Mr. Carter might emerge as a first-rate mystery writer who entertains effortlessly and with flair, but in the meantime, he remains a hard-working amateur straining for depth and complexity and achieving only an irritating busyness punctuated with modestly enlightening sociological aperçus.
New England White, like its predecessor, is set in and around a town very much like New Haven and a university very much like Yale. Both novels are about the buried secrets of the dead. Two characters from the first novel, Julia and Lemaster Carlyle, play leading roles in the second novel. Lemaster is now president of the university (and one of the most powerful African-Americans in the country); his wife is a deputy dean at the divinity school.
Julia's ex-lover, Kellen Zant, a flamboyant economics professor and another prominent African-American, is found dead, shot twice in the head. It slowly, painfully emerges that he was intent on auctioning off some dirt he'd dug up about the President of the United States and his principal political rival, a powerful senator with his eyes on the White House (the two men, it so happens, were roommates of Lemaster's at the university).
The plot is baroque and ingeniously worked out and utterly unconvincing from beginning to end. Kellen Zant left behind for Julia a trail of cryptic clues, anagrams and other disguised hints. She becomes, unwillingly, an amateur sleuth, joined (about a quarter of the way into the book) by the director of campus security, a former detective named Bruce Vallely, whose parents had worked for the university in menial jobs. Eventually, after a series of false resolutions, Julia and Bruce very nearly arrive at the truth about Zant's dirt (and collar his killer, too), but the solving of these various mysteries offers only scant satisfaction.
More interesting, though not quite compelling, is Mr. Carter's survey of the ways in which wealthy, sophisticated blacks who live in what Lemaster calls "the heart of whiteness" cope with their anomalous situation. (How their white neighbors cope is a simpler matter: "Here was the secret segregated truth at the heart of integration. No vandalism was committed. No crosses were burned. No epithets were uttered. The family was not attacked. It was simply ignored.")
Julia, who's "torn … between her egalitarian pretensions and her innate snobbery," is a scion of "the Clan" ("As her grandmother used to say, there are our black people and there are other black people") and a member of a national club, the Ladybugs. Lemaster is one of 400 members of a hush-hush fraternity called the Empyreals.
Nearly three-quarters of the way through the novel, Mr. Carter doggedly explains why black people who have the opportunity to do so tend to join exclusive organizations: "Once upon a time, when the most professionally successful among the darker nation were yet segregated out of white social life, the fraternities and sororities and clubs had filled the need to rub shoulders with people of similar education and attainment. Today, even with most formal barriers gone, black Americans at the top of their professions seemed to feel the need from time to time to slough off the personas that brought success in the wider, whiter world—and to escape the small whispers and slights whose existence they secretly feared—and hang out instead with the successful of their own nation." Sounds familiar.