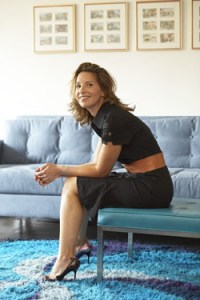 THE LATE BLOOMER'S REVOLUTION: A MEMOIR
By Amy Cohen
Hyperion, 288 pages, $23.95
Yet another memoir of a privileged young woman's search for love in the big city. One dreads the tone of complaint: "How could this happen to me? I'm smart, successful and attractive—how can I be single?" The real question is how the story can be interesting to anyone but the author, who will surely conflate her personal investment in the outcome of her romantic liaisons with their intrinsic appeal to readers.
In fact, Amy Cohen has pulled it off: She's produced a thoroughly unobnoxious, surprisingly touching book about living through her 30's, always hoping for but never finding the one thing she wants more than anything else: a man with whom to start a family.
The Late Bloomer's Revolution may not be an important book, but it's a good one, a funny, understated and unbitter account of coping gracefully not just with life's major tragedies (although Ms. Cohen encounters her fair share of those) but with its cumulative smaller disappointments.
Like any writer who decides to lay bare her travails in love, Ms. Cohen (a former Observer contributor) tells some cringe-inducing stories. As the book opens, she's in her late 20's, an aspiring screenwriter in L.A. She cooks a dinner for a guy—bakes him a cake, even—only to have him stand her up. She tells her mother, "If I had any self-respect, I would have called and said, 'Fuck you! You lying piece of shit! Go to hell!' But I didn't. Instead I ate the entire cake …" And left five messages for the guy. And swallowed his lame excuse when he called a week later.
A few years later, Ms. Cohen is back in New York, recently fired from a glamorous job writing for a television sitcom, recently dumped by her boyfriend and reeling from the loss of her adored mother—who died of a brain tumor. Then she gets a rash that prevents her from leaving the house for almost a year ("By mid-October, I'd been inside for over two months and was starting to understand all too well the unstable paranoia of rural vigilantes"). One begins to feel that Ms. Cohen has had a raw deal.
But she perseveres with humor and charm. When her widowed father decides to get back into the dating market, he's inundated with eager widows and divorcées. "It was not uncommon to visit his apartment only to have the doorman call up to say, 'A lady just left a Bundt cake downstairs,'" Ms. Cohen writes. "Or to have a neighbor who was almost eighty send flirtatious letters written in girlish script, promising to invite him over for her famous Wiener schnitzel as soon as she returned from vacationing with her great-grandchildren in Austria."
Ms. Cohen must cope with all the well-meaning people who can't understand why she hasn't just found someone. "Even though my sister had dated a bit before she met her husband fifteen years ago, as I would describe a date to her I would feel that I was describing nothing short of life in a foreign land," she writes. "I could just as easily have been describing … whether to cook goat or monkey before my tribe went on a hunt."
There's no epiphany waiting for her in the final chapter, and that's part of what makes The Late Bloomer's Revolution seem like a mature take on a familiar dilemma. There's no self-help mantra, no quick fix. In many ways, this disarmingly entertaining book is about learning to ride a bicycle at age 35. And to cook. And to play tennis. And to appreciate the people she does have in her life. In a wry, unpreachy way, it's about pushing forward even when you don't get everything you want.
Which is what sets it apart from many other memoirs of its kind.
Adelle Waldman is a writer living in Brooklyn.