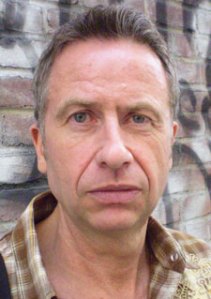 Martin Hyde has his own recurring nightmares about Ramsay's Kitchen Nightmares, the popular BBC reality TV show starring the famously silver-tongued Scottish chef Gordon Ramsay, which is being adapted for American audiences to air this fall on Fox.
"I'm in my restaurant and Gordon Ramsay is attacking me, and there's all these cameras and lights," he described the disturbing dream sequence. "Then I wake up and realize it wasn't a dream."
This past April, Mr. Hyde, 52, sustained a severely bruised ego after enduring the potty-mouthed celebrity chef's relentless verbal assaults firsthand.
Mr. Ramsay, camera crew in tow, had gone just down the street from his own restaurant to visit the former Dillons Restaurant & Lounge on West 54th Street where Mr. Hyde recently worked, with the purported goal of revitalizing the struggling theater-district eatery into a successful dining destination.
Instead, Mr. Hyde has charged, the week-long videotaped makeover attempt left the business in its "absolute worst financial condition" in years, according to a $29 million lawsuit filed in June against Mr. Ramsay and the show's producers.
(Owner Muhammad Islam has disputed Mr. Hyde's accounting, telling Reuters that business has actually improved since the show's filming. Things must've been pretty dire, then. "Customers?" The Observer overheard one off-duty employee remark on Sunday night, as two patrons unexpectedly bellied up to the restaurant's bar. "What we do now?")
The Ramsay experience also cost Mr. Hyde his job. Having unwittingly filled the role as the star chef's whipping boy during the filming—once even being forced to crawl along the 54th Street sidewalk, according to his formal complaint—Mr. Hyde either quit or got sacked at the star chef's request, depending on who you ask.
With his reputation at stake, Mr. Hyde is asking the court to block the allegedly libelous hour-long episode's future broadcast.
He's also aiming to expose the show's sense of reality as anything but—paid actors portraying actual customers, rotten meat planted in the refrigerator, a faulty chair set up for a staged seating disaster. Even the advertised premise of the show is fraudulent, according to Mr. Hyde: "It's not about aiding young aspiring chefs. It's about degrading and humiliating people."
"I think this is a turning point for reality TV," Mr. Hyde told The Observer. "I believe Gordon Ramsay's biggest enemy is not me, it's himself. He has the potential to achieve so much. Just screaming and shouting and degrading people, he's going to blow his credibility."
On Friday night, The Observer surveyed the alleged Ramsay-wrought carnage at Dillons—recently renamed Purnima—ushered inside by an all-too-eager hostess. She suggested that the place had just opened.
A total of six patrons, no more than four at one time, including this reporter and his date, sat down during the peak pre-theater dining hour from 7 to 8 p.m., amid a seating area for approximately 75.
At least six different staffers attended to our table. The lopsided employee-to-patron ratio seemed all too evident, as bored wait and kitchen staff tended to loiter toward the back of the yellow-painted room.