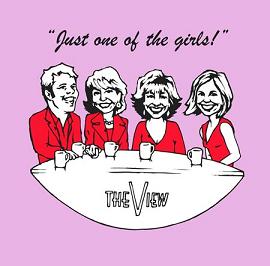 That's what mediabistro proposes is the big news coming from the bizarre celebrity blogger Perez Hilton.
We're thinking he tipped his hand with this little illustration (right) which appeared on his Web site yesterday.
He's slotted to appear on the show today, and has promised big news at noon. We may or may not keep you posted.