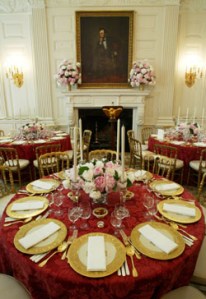 TRUDY HOPEDALE
By Jeffrey Frank
Simon & Schuster, 225 pages, $24
"Gossip is the gasoline of this town"—so says Donald Frizzé, one of the two narrators in Jeffrey Frank's Trudy Hopedale. He's talking about Washington, D.C. in 2000 (with gas prices already on the rise), and he's right: This story is soaking in it.
Set in the northwest corner of the District at the end of the Clinton administration, Mr. Frank's novel charts the dizzying movements of a small circle of would-be power players—the title character, a television personality; her husband, a semiretired spook waiting for his next call to duty; and Frizzé, a Vice Presidential historian—as they reach for the next rung on the company-town ladder.
Splitting the duties of narrator, Frizzé and Trudy Hopedale are both charming and bawdy, though neither one can be trusted to tell a straight story. While Trudy isn't quite cut from the same cloth as a Pamela Harriman, she's a decent knock-off, and anyone familiar with Washington women of a certain age will be charmed. Frizzé, her increasingly uppity sidekick, is more offbeat. He doesn't seem comfortable in his own skin—and his friends can't figure out who else's might interest him—which makes him sympathetic, especially as he attempts to swim with social sharks.
At the dawn of our current administration ("I have to admit I wish Al Gore had won because we all know him," laments Trudy, "but Roger points out that everyone knows the old George Bush too and they keep saying that his son is much smarter than he sounds"), as the good old boys are being dusted off for new positions in the cabinet, every S.U.V. in town (tinted windows, State Department plates and all) could run on the gallons of gossip bubbling up.
Enter Royal Arsine, a beady-eyed Bushie with a spotty past who's planning on being appointed to a Director of National Security–type position. With confirmation hearings on his mind, Arsine is nonplussed to learn that Roger Hopedale, Trudy's ho-hum hubby, is working on a political thriller that might hit too close to home in regard to their time spent together on a long-ago Central American diplomatic mission.
With moves more recently seen on The Hills than on the Hill, Arsine puts pressure on Trudy and Frizzé—the only two people who've actually read the manuscript—to share Roger's revelations. As Trudy can't help repeating, Washington is a small town, which means that nosy Post reporters start poking around, and the power-lunch crowd begins chattering away about our narrators' respective pasts and just what might be in Roger's book. Soon Arsine's accusations has both narrators feeling like the Potomac is closing in on them.
Jeffrey Frank, a senior editor at The New Yorker, plots his story as methodically as L'Enfant planned out Washington. Bits and pieces are told and retold, and information parceled out by our tag team of unreliable narrators, snippets of what each can bear to read of Roger's novel, tidbits of conversation dripping in Pentagon doubletalk and WASPy innuendo.
"One thing about Washington, I've learned over the years," Trudy so wisely tells us, "is that the place really is filled with secrets and also that no one keeps them very well or for very long."
Adam Rathe is associate editor of the arts and entertainment section of The Brooklyn Paper.