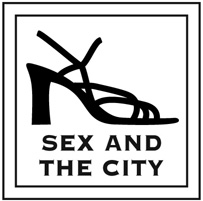 [Ed. note: This article was originally published on July 25th, 2007.]
Sex in the Hamptons is a lot like sex in Manhattan—except it's not. Odd couplings and brief flings, which in the city might raise an eyebrow, are somehow forgiven out on the East End. And these amours fous are not like those, say, which one might commit in Paris or St. Barts. That's because it is still New York—the characters are the same—and there is excitement in the air, an expectation that what was impossible in Manhattan—sleeping with that model, that mogul—might just be possible behind some Southampton hedge. After all, women who walk briskly through Manhattan behind Persol sunglasses take off their tops on Sagaponack's "Media Beach." In other words, maybe in the Hamptons, sex drive and romantic longing count for more than pure ambition and careerism when it comes to the person with whom one ends up in bed.
I don't think so….
Here's a cautionary tale about three hopeful bachelors in the Hamptons during this past Fourth of July weekend.
Bachelor No. 1: "Skipper Johnson," 26. Preppy. Entertainment law. Boy wonder. Plans to run one of the big studios someday, which he says will be in New York. Beach toys: small Mercedes, cellular phone. Is worried about his recent lack of sexual success. "Do women think I'm gay?" he asks, earnestly.
Bachelor No. 2: "Mr. Marvelous," 65 says he's 60. Square jaw, silver hair, bright blue eyes, athletic—all parts work on demand. Married (and divorced) five times. Beach toys: none. But can talk about penthouse apartment on Park Avenue, house in Bedford, apartment in Palm Beach. Staying with friends for the weekend on Further Lane in East Hampton. Considering buying a place.
Bachelor No. 3: "Stanford Blatch," 37. Screenwriter. The next Joe Eszterhas. Gay but prefers straight guys. Long, dark curly hair; refuses to cut it or put it in a ponytail. Will probably get married and have kids someday. Stays in grandmother's house on Halsey Neck Lane in Southampton; grandma lives in Palm Beach. Beach toys: doesn't drive, so convinces family chauffeur to come out on weekends to drive him around. Best beach toy: has known everybody worth knowing since he was a child, so he doesn't have to prove it.
Skipper's Cold Shower
Friday night, Skipper Johnson drives out to Southampton, where he has arranged to meet friends at Basilico: four women, all in their late 20's, who work at Ralph Lauren, and who, to the naked eye, are indistinguishable from one another. Skipper finds their bland prettiness comforting.
They drink Pine Hamptons at the bar. Skipper pays. At 11 o'clock, they go to Conscious Point. There's a crowd outside, but Skipper knows the doorman. They drink cocktails out of plastic cups.
At 2 A.M., one of the girls gets sick in the bushes. Skipper offers to drive them home: a ranch house just before you get to the good part of Southampton. They have a case of beer in the refrigerator, nothing else. Skipper goes into a bedroom, and sits on the bed with one of the girls and sips a beer. He lies down and closes his eyes, slipping his arm around the girl's waist. "I'm too drunk to drive home" he says, puppy dog voice.
"I'm going to sleep," the girl says.
"Oh, please let me stay. We'll just sleep. I promise," Skipper says.
"O.K. But you have to sleep on top of the bed. With your clothes on."
Skipper complies. He falls asleep and begins snoring. Sometime in the middle of the night, the girl kicks him out to the couch.
Saturday morning. "Can I take a shower at your house?" Skipper asks. "I've got all my stuff in the car." The girls, who are already in their bathing suits, exchange glances. "Hey, you can't kick me out of here without letting me take a shower," Skipper says, trying to look helpless.
"We're not kicking you out," one of the girls—the one who got sick last night—finally says. "We just want to go to the beach."
"I can't leave until I take a shower," Skipper insists.
The girls walk out the screen door and hold it open for Skipper. He feels not unlike a total failure.
Skipper drives toward his house in East Hampton, and decides to stop off to visit his friends Carrie and Mr. Big in Bridgehampton. Mr. Big is shirtless in the backyard, smoking a cigar and watering the plants around the pool. "I'm on vacation," he says.
"What are you doing? Don't you have a gardener?" Skipper asks. Carrie is smoking cigarettes and reading the New York Post. "He is the gardener. He washes cars, too."