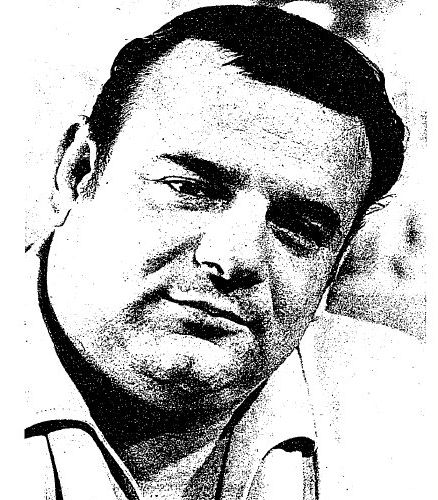 On August 14, 1968, one year after racial tensions ignited the Newark riot, a Special Election was held in thirteen Newark voting districts that each elected four people to a special Community Council to administer the Federal Model Cities Program. This was the second community council election; the first, held the previous April, was invalidated after charges of fraud. The program affected Newark's Central Ward, which had the largest Black population in city, as well as parts of the North and West Wards.
That election featured two well-known candidates who had emerged as civic leaders during Newark's post-riot era: Anthony Imperiale, who ran a group of vigilantes, and LeRoi Jones (now known as Amiri Baraka), a poet and civil rights leader.
In his 1999 obituary, New York Times reporter David Halbfinger referred to Imperiale as "race-baiting civic leader and politician from Newark who became a national symbol of the backlash against urban unrest by wielding a baseball bat to defend his white neighborhood during the 1967 riots." Then-Governor Richard Hughes referred to Imperiale's North Ward organization as "brownshirts," and the New York Times quoted him as once saying "when the Black Panther comes, the white hunter will be waiting."
Imperiale was the top votegetter in his district, while Jones finished twelfth in a field of nineteen candidates for four seats.
Imperiale went on to win a Newark City Council seat that year, and finished third in the 1970 mayoral election, behind incumbent Hugh Addonizio and the eventual winner, Kenneth Gibson. He was elected as an Independent to the State Assembly in 1971, and to the State Senate in 1973. He forced Gibson into a runoff in the 1974 mayoral election, but lost. In 1977, he lost his Senate seat to Harrison Mayor Frank Rodgers. He returned to the State Assembly, as a Republican, in 1979 (defeating three-term incumbent John Cali), but gave up his seat in 1981 to seek, without success, the GOP nomination for Governor.
In the '81 general, Imperiale played a pivitol role in helping Republican Thomas Kean win a 1,797-vote victory over Democrat Jim Florio. Imperiale organized a controversial ballot security task force that a federal task force later said intimidated minority voters. He never got a Kean administration appointment he said he was promised, and lost bids as a Republican for Congress, Essex County Sheriff, and Freeholder.
Baraka continues to play a role in Newark civic affairs, although he has never achieved political clout. His son, Ras Baraka, has lost three bids for City Councilman, although he served on the Council briefly in 2005 and 2006 following the death of Donald Tucker.