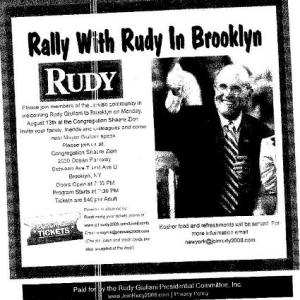 A reader faxed in this flier for a rally held yesterday in Brooklyn yesterday for Rudy Giuliani. It was scheduled to take place last night at 7 p.m. at Congregation Shaare Zion on Ocean Parkway.
The contact email for the event was "newyork@joinrudy2008.com"
If anybody went and wants to tell me how it was, drop me a line.