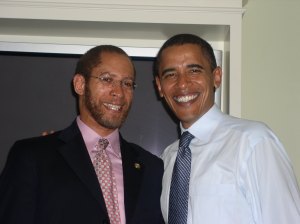 To the short list of New York Democratic officials not supporting Hillary Clinton for president, add Bronx Assemblyman Michael Benjamin, who just endorsed Barack Obama for president.
"It was a family decision to support the candidate that will best serve the interests of America's families," Benjamin said in a public statement just now.
No, this probably isn't the seismic development that will Hillary's home state in play for Obama. But it will get some attention, as Helen Foster and Bill Perkins can attest.