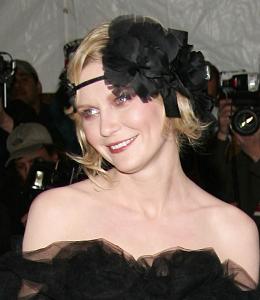 A suspect is being held on $50,000 bail after being arraigned in a Manhattan court yesterday on charges of burglary and grand larceny stemming from the Aug. 9 robbery of actress Kirsten Dunst's hotel room at the Soho Grand.
Police said a $13,000 handbag, cell phone, ID cards, credit cards, two digital cameras, an iPod and $2,500 in cash were also stolen from the room.
The suspect, 33-year-old Jarrod Beinerman, is seen in security-camera footage leaving the hotel–though is lawyer says the footage shows he is empty-handed.
The lawyer, James Kirschner, said Mr. Beinerman "went there to check out what was going on" after hearing there was filming at the hotel.