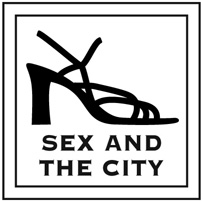 [Ed. note: this articles was originally published on Oct. 9, 1995.]
A couple of months ago, an announcement appeared in The New York Times that Cindy Ryan (not her real name) had gotten married. There was nothing particularly interesting or unusual about it, except to people who had known Cindy and had lost contact with her, like me, to whom the news was astounding. Cindy had gotten married! At 40! It was nothing short of inspirational.
You see, Cindy was one of those New York women who had been trying to get married for years. We all know them. They're the women who are attractive (not necessarily beautiful), the ones we've been reading about for the past 10 years, who seem to be able to get everything—except married. Cindy sold advertising for a car magazine. She knew stereo equipment. She was as big as a man. She shot guns and traveled (once, on her way to the airport, she had to punch out a drunk cabdriver, throw him in the back seat, and drive herself to the airport). She wasn't exactly the most feminine woman, but she always had men.
But every year, she got older, and when I would run into her at an old friend's cocktail party, she'd regale us with stories of the big one who got away. The guy with the yacht. The famous artist who couldn't really get aroused without have a paintbrush pushed up his bum. The CEO who came to bed in mouse slippers.
And, you couldn't help it. You'd walk away thinking, she'll never get married. If she does marry, it's going to have to be some boring bank manager who lives in New Jersey. And besides, she's too old.
Then you'd go home and lie in bed and the whole thing would come back to haunt you, until you had to call up your friends and be a nasty little cat and say, "Sweetie, if I ever end up like her, be sure to shoot me, huh?"
Well, guess what. You were wrong. Cindy got married. He's not the kind of guy she ever thought she'd end up with, but she's happier than she's ever been in her life.
It is time. Time to stop complaining about no good men. Time to stop calling your machine every half-hour to see if a man has called. Time to stop identifying with Martha Stewart's lousy love life even if she is on the cover of People magazine.
Yes, it is finally time to marry a man in Manhattan. Martha, pay attention.
It's a fall weekend and it's raining. Carrie and Mr. Big are at the restaurant they go to in Bridgehampton. It's crowded, which is annoying, and the maître d' who always gives them a table isn't there. So she and Mr. Big are eating at the bar with their heads together. First, they were going to try this new thing that they'd tried on Mr. Big's birthday—ordering four entrees, like Chinese food.
But Mr. Big wants to eat exactly the same thing Carrie is eating so they just end up having twin dinners.
"Do you mind?" Mr. Big says.
"No, I don't mind," Carrie says in the ridiculous baby voice they seem to use with each other practically all the time now. "Me too tired to care."
"Me too tired to care too." Mr. Big says, in the baby voice. His elbow brushes against her. Then he jabs her with it. "Beep, beep," he says.
"Hey," she says. "Here's the line. Don't cross it."
"Sudden death," Mr. Big growls, leaning over and spearing her pasta with his fork.
"Here you two are." They turn around and "Samantha Jones," the 40ish movie producer, is standing there with like three cashmere sweaters wrapped around her neck.
"I thought you guys might be here," she says. Mr. Big says, "Uh-huh." Sam and Mr. Big don't really get along.
Sam starts talking about movies and Carrie has no choice—she has to start talking about movies, too. Mr. Big doesn't like to talk about movies. Carrie starts wishing Sam would go away so she could just talk to Mr. Big about their favorite new subject—moving to Colorado someday.
"It was David P. that did it," Marguerite said. Marguerite is the editor in chief of a magazine for teenage girls. Marguerite is 41, but at times she looks like a lovely 16-year-old, with huge blue eyes and black hair.
She leaned back in her chair, pointed to a bookshelf crammed with photos. "I call that 'Marguerite and…'" she said. "It's photos of me and all the losers I went out with. I like to catalogue things.
"I used to specialize in the two-year relationship. I did everything to make them work. Couples therapy. Talked for hours about commitment problems. Fought. And then I realized, you know what? I'm not going to change a 40-year-old guy who hates women. It's—not—my—problem.