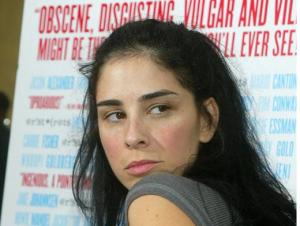 The guys that brought you The Aristocrats, the movie where more than a dozen comics delivered versions of the oldest, dirtiest joke on the Hollywood comedy circuit, have just signed a six-figure deal for a book that will interview salty comics about controversial topics.
!Satiristas¡ will be written by Paul Provenza with photographer Dan Dion, the house photographer at the Fillmore Auditorium.
Matt Thornton at Publishers Weekly writes:
In the book, comedians George Carlin, Lewis Black, Janeane Garofalo, Sarah Silverman and others will sound off on everything from race to religion, politics to pornography.
There's talk of a concert tour based on the book.