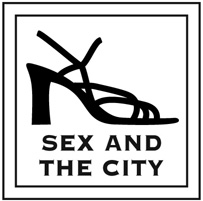 [Ed. note: this article was originally publised on October 30th, 1995.]
Mr. Big calls, only a little pissed off, from China. He'd sent his luggage via an express delivery service and now it's lost, and he's sitting in his hotel room with only a pair of jeans and a shirt and no clean underwear.
"If this happened five years ago, someone would have been fired," he says. "But I've changed. It's the new me. If they can't deal with me in dirty jeans, screw 'em."
"Guess what?" Carrie says. "Your friend Derrick called. He said Laura is trying to get pregnant and he doesn't want her to, so every night he pretends to have an orgasm, but doesn't. And every night she's watching 'You and Your Baby' videos."
"What a wuss," say Mr. Big.
"And he says he can't do it because he's not far enough along in his career to afford a kid."
"And how about you?" M. Big asks, in his singsong way.
"Oh, I'm fine," Carrie says darkly. "I think I might be pregnant."
"A baby. We're going to have a baby," says Mr. Big.
Carrie isn't sure what to think.
You see, things happen to people when they have kids in New York. Some parents remain normal. But others, decidedly, do not. They go a little bit crazy. Take all that energy and aggression, those hang-ups and unresolved issue that go into one's career, and imagine applying them to a child. When it comes to kids, garden-variety New York City's neurotics can become, well, just plain crazy.
That was evidenced immediately when Carrie went to brunch at the Soho loft of her friends: "Packard and Amanda Dele." Packard and Amanda (normal) are the parents of Chester, who was marching around the loft banging an umbrella on the floor. One mother (not so normal) couldn't help but point out that he was "Parallel-playing and not sharing, but it's O.K., because he's on 2, and no one expects him to share his toys—yet."
Like most couples who suddenly have children, the Deles have mysteriously taken on a whole new group of friends who also have kids. How does this happen? Did Packard and Amanda meet them at some early-admission nursery school gathering? Or were they friends who, having kids, kept Amanda and Packard on the back burner until they caught up? The new found friends included Jodi, who insisted that everyone give her only white baby clothes, because she believes that dye in clothing will cause an allergic reaction on her baby's skin; Suzanne, who won't let her nannies wear perfume because she doesn't want to come home and find her baby smelling of someone else's (cheap) cologne; and Maryanne, who kept firing babysitters, secretly on purpose, until she finally just had to quit her job to take care of the kid.
That kind of behavior is not limited to the mother. After all, isn't there something just a wee bit nutsy about fathers and sons who dress in identical Patagonia jackets with matching Rollerblade helmets? Or the father who, kissing his son repeatedly on the head in between holding his little mitts in his hand and dancing around the child's stroller (if it is possible for a 2-year-old to look embarrassed, the kid does), explains that "all you have to do is have on one of these and then take three or four years off."
Of course, being crazy about your kid and being just plain crazy are two slightly different things. But there is only one word for a certain kind of New York parenting: psycho. You don't know who it will strike or what form it will take, but, said Packard, "It's not about love or caring, it's about obsession."