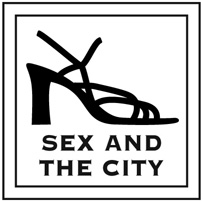 [Ed. note: this article was originally published on August 14th, 1995.]
On a recent afternoon, four women met at an Upper East Side restaurant to discuss what it was like to be an extremely beautiful young woman in New York City. About what it was like to be sought after, paid for, bothered, envied, misunderstood and just plain gorgeous—all before the age of 25.
"Camilla," was the first to arrive. Five feet 10, pale white skin, big lips, round cheekbones, tiny nose—Camilla is 25 but says she "feels old." She began modeling at 16. When I first met her months ago downtown, she was doing her duty as a "date" to a well-known television producer, which meant she was smiling and speaking back when someone asked her a question. Other than that, she was making very little effort, except to occasionally light her own cigarettes.
Women like Camilla don't need to make much effort, especially with men. While many women would have killed to have a date with "Scotty," the TV producer, Camilla told me she had been bored. "He's not my type," she said. Too old (early 40's), not attractive enough, not rich enough. The fact that Scotty is indisputably one of the most eligible bachelors in New York meant nothing to her. She was the prize, not Scotty.
The other three women were late, so Camilla kept talking. "I'm not a bitch," she said, looking around the restaurant, "but most of the girls in New York are just idiots. Airheads. They can't even carry on a conversation. They don't know which fork to use. They don't know how to tip the maid at someone's country house."
There are a handful of women like Camilla in New York. They are all part of a sort of secret club, an urban sorority, with just a few requirements for membership: extreme beauty, youth (age range 17-25, or at least not admitting to being over 25), brains and the ability to sit in new restaurants for hours.
The brains part, however, appears to be relative. As one of Camilla's friends, "Alexis," said. "I'm literary. I read. I'll sit down and read a whole magazine from cover to cover."
Yes, these are the beautiful girls who throw off the whole man-woman curve thing in New York, because they get more than their fair share. Of attention, invitations, gifts and offers of clothes, money, private airplane rides and dinners on yachts in the South of France. These are the women who accompany the bachelors with the boldface names to the best parties and charity events. The women who get asked—instead of you. They have access. New York should be their oyster. But is it?
'Let's Talk About Scumbags'
The other women showed up. Besides Camilla, who said that she was "basically single but working on" a young scion of a Park Avenue family, the women included "Kitty," 25, an aspiring actress who was currently living with a still-famous-but-basically-out-of-work 55-year-old actor," "Shiloh," 17, a model who had had a breakdown of some kind three months before and now rarely goes out; and "Teesie," 22, a model who recently moved to New York and whose agency told her that she had to tell everyone she was 19.
The girls were all "friends," having met each other several times when they were out in the evenings, and they had even dated "some of the same scumbags," as Kitty put it.
"Let's talk about scumbags," I said.
"Does anybody know this guy S.P.?" asked Kitty. She had long tumbledown brown hair, green eyes, a little-girl voice. "He's an old white-haired guy with a face like a pumpkin and he's everywhere. Well. One time, I was at Bowery Bar and he came up to me and he said, 'You're too young to realize that you want to sleep with me and by the time you're old enough to realize it, you'll be too old for me to want to sleep with you.'"
"Men always try to buy you," said Camilla. "Once, this guy said to me, 'Please come to St. Barts with me for a weekend. We don't have to sleep together, I promise. I just want to hold you. That's all.' When he got back, he said, 'Why didn't you come with me? I told you we wouldn't sleep together.' I said, 'Don't you realize that if I go away with a man, it means I want to sleep with him.'"
"Someone at my old agency tried to sell me to some rich guy once," said Teesie. She had tiny features and a long swan neck. "This rich guy was friends with one of the bookers, and she promised him that he could 'have' me."
Shiloh, perhaps feeling competitive, piped up: "I've had guys offer me plane tickets, I've had guys offer to fly me on their private jet."
Kitty leaned forward and said, "I had one guy offer me a breast job and an apartment. He said, 'I take care of my girls even after I break up with them.' He was a tiny, bald, Australian guy."
"Why is it that all the unattractive guys have all these ideas about what they're going to do for you?" asked Teesie.
"Most men come across as very arrogant," said Shiloh. She had skin the color of toasted almonds and long, straight black hair and huge black eyes. She was wearing a tank top and a long swirling skirt. "It's just too much for me. I finally found one guy who wasn't, but he's in India right now."
"There are two types of guys," said Camilla. "They're either slimeballs who are just out to get laid, or else they're in love with you instantly. It's pathetic."
"What kind of guys fall in love instantly?" I wondered.