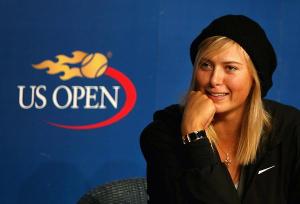 So much has been made of Maria Sharapova's breezy draw. (Last night, Tracy Austin called it "unfortunate.").
But it's anything but a walkover. Sure, there's no Henin. Or Serena. Or Venus. Or Ivanovic. Or Jankovic.
However: in the 4th round she could get Nicole Vaidisova, the 18-year-old Czech who Sharapova (remarkably) has never played before and who could most definitely cause some problems. Vaidisova has been waiting for her breakout match for more than a year and this could definitely be it. In the quarters, Sharapova could face Anna Chakvetzadze, the crafty Russian 6 seed who has been dubbed Martina Hingis 2.0. Then she gets Nadia Petrova, a top 5 player, in the semis.
Not a cakewalk, this.