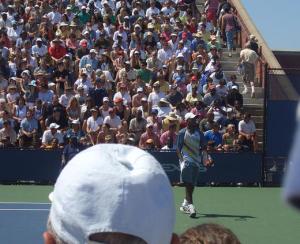 How would you like to be regarded as the next great American hope?
Sure, Donald Young has played fewer than 15 career matches, but his match today at Court 11 is the hottest seat this afternoon. It took me 24 minutes to get a seat on a staircase to get a peek at the
hard-hitting 18-year-old southpaw.
Inside the fishbowl, you say?
He's just won the match 6-7, 6-3, 6-2, 6-3.