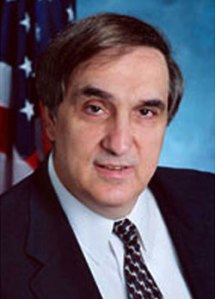 You can't get everything you want in life–especially if you are a politician. So Assemblyman Vito Lopez yesterday gave up a couple of things he liked about the 421a tax abatement bill that passed the Legislature earlier this year in order to get it past the Governor's desk. A new version, reported in the papers this morning, will come up for a vote in September.
"Was I very much in love with the original bill?" he asked in an interview Tuesday evening. "I am happy—not ecstatic—on the compromise. What we accomplished was using the 421a as a means to guaranteeing affordability and expanded that to 22 communities. There is one exclusion zone in every borough now."
The very popular 421a abatement cuts taxes on multifamily buildings for up to 25 years; various exclusion zones, which used to be confined to the wealthy parts of Manhattan, will now encompass much of Brooklyn and bits of Queens, Staten Island and the Bronx, permitting the tax break only if a building includes affordable housing.
"My objective in passing this bill was to provide some form of defense against gentrification of poor and working-class neighborhoods. I believe we have accomplished that," Mr. Lopez told The Observer. "I did probably 70 or 80 percent of what was in the June bill."
Of course, there was some difference of opinion about what was the best way of defending against gentrification. Mayor Bloomberg won a key point this time around by getting 421a to apply to subsidized middle-income housing developments that, under the June version, would have been too upscale for the tax breaks. In addition, Atlantic Yards, a mixed-income project that would have received $300 million in benefits from the June bill, now is expected to get a break of around $150 million.
And one more thing, not reported until now: one of Mr. Lopez's victories last time around was making sure that while the buildings' owners would get tax breaks for just 25 years, the low-income units in those buildings would be kept affordable for 40 years. Under pressure from the city's Department of Housing Preservation and Development, that time was scaled back to 35.
Neill Coleman, a spokesman for HPD, explained, "Up to now it has always been 25 year affordability because the benefits last for 25 years and, as the regulatory agency, it's a lot easier to enforce affordability when we are still providing a benefit."