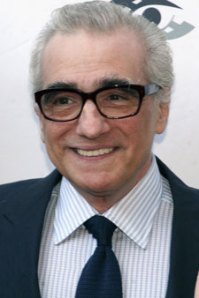 Every time a saintly local auteur sells his townhouse to a moneyman (and below asking price), a little part of New York weeps. But Martin Scorsese sold his five-bedroom townhouse at 217 East 62nd Street at the end of last month, public records show, for $6,158,250.
The buyer is listed as the RMS Revocable Trust—which, according to the deed, stands for Rodney M. Schiffer, a managing director at Credit Suisse commercial real estate lending arm Column Financial.
Mr. Schiffer told a reporter, "I'd prefer to stay out of the papers." When asked to describe something about the townhouse, part of the 1869-1876 Treadwell Farm Historic District east of Third Avenue, he begged off: "It's really not that great."
(Later, his lawyer said Mr. Schiffer would be more garrulous if a reporter could put in writing that the buyer's name would be left out of this article. And Mr. Scorsese could not be reached, but he and fifth wife Helen Morris are reportedly moving uptown.)
Don't pity the filmmaker for selling below asking price: According to The New York Post, which has reported on the house going to contract, the Taxi Driver filmmaker bought his place 20 years ago for $1.75 million. It had been listed for $6.7 million
John Glass, a broker for the boutique uptown agency Edward Lee Cave, wouldn't discuss the deal. But he said about the house: "How shall I say it? Very tastefully done but class-fully decorated … They're two of the most widely educated, encyclopedically knowledgeable people about art and literature that I've ever met. And I think the house reflects the depths of their cultivation." Marketing pictures show at least nine sets of bookshelves in the house, especially the full-floor parlor, where a vast poster for Renoir's La Grande Illusion hangs above the fireplace.
A dumbwaiter goes up to the third floor, where the master suite includes a "gentleman's dressing room" that Mr. Scorsese added. The dumbwaiter-less top floor has its own Pullman kitchen: "One didn't have to go down to the first floor to get coffee or snacks," Mr. Glass said.
Despite all that, and despite the two-tier planted garden off the dining room, it took a while to sell the place. "They were very loyal," the broker said. "It was such a nice house, I was always confident it would sell."