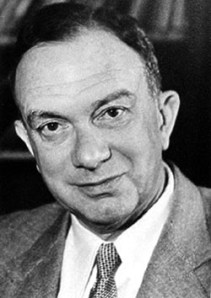 In his long career, the art dealer Otto Kallir introduced the works of Egon Schiele and Gustav Klimt to the United States, popularized Grandma Moses and pioneered the restitution of Nazi-looted art to Holocaust victims. Several of the finest paintings on display at an exhibit at the Morgan Library this summer had passed through Kallir's hands.
But in the spring of 1938, Kallir, then known as Otto Nierenstein and one of Vienna's most prominent Jewish art dealers, found himself arranging the sale of a painting to perhaps history's most sinister art lover: Adolf Hitler.
Previously undisclosed correspondence, buried for nearly three-quarters of a century in Viennese archives, show Kallir in the middle of an art deal that included some of the most baneful characters of the era, including Hitler, Nazi propaganda chief Joseph Goebbels, and Bruno Grimschitz, a Nazi curator at the Austrian Gallery. Hitler wanted Portrait of a Young Lady by Ferdinand Georg Waldmüller, one of his favorite painters. And Kallir, willing or not, was the dealer who got it for him.
Kallir did not profit from the sale, except to recoup on a loan he had made to the original owner. Yet the remarkable buyer raises a remarkable question: What does Hitler's name appearing among a long list of clients, including the Guggenheim, the Museum of Modern Art and the National Gallery of Art, do to the reputation of one of the past century's most successful dealers?
The answer? It depends on whom you ask.
Supporters of Kallir, chief among them his granddaughter, Jane Kallir, an internationally recognized Schiele expert, and curators at Ronald Lauder's Neue Galerie, which is named after Kallir's Viennese showroom, say the recently unearthed letters only reinforce Kallir's renown by revealing a man who acted as honorably as possible when thrust by the cruel events of history into an impossible situation. The documents, they argue, show Kallir wanted little to do with the sale and did not profit from it. With Hitler's annexation of Austria imminent, and Nazi sympathizers popping up all around him, survival was foremost. Denying a painting coveted by Hitler himself could be a fatal mistake.
Kallir's detractors, however, say that his record is now tarnished, and the provenances of scores of masterpieces sold to Christie's and Sotheby's, not to mention the world's leading cultural institutions, are now shadowed in doubt. Or so argues Ray Dowd, the New York lawyer who dug up the letters, and who is currently arguing in New York's Southern District Court over the contested provenance of a Schiele drawing once sold by Kallir.
If the two sides agree on one thing it is this: The correspondence shines a small light on a murky period darkened by decades, and offers a rare glimpse at one of the most stressful periods in the life of an art dealer faced with the upturning of his world and the potential loss of all the paintings he loved in it. And all of that turmoil could be traced back to the failed watercolorist who became the leader of the Third Reich. It is no surprise, then, that Kallir wanted to keep his role in selling Hitler a picture a secret. And long after his death, in 1978, he succeeded in doing so.
"YOU WANT TO MOVE ON," said Jane Kallir in her office at the Galerie St. Etienne, where drawings by Schiele, Klimt and Oskar Kokoschka hang on the walls. She said her grandfather had told many stories about his run-ins with the Nazis, including burning what he thought were original drawings by the Führer. (They turned out to be forgeries.) "This story doesn't have a happy ending."
"This is an example of the kind of conditions at that time and the kind of pressure that people were under and they had to say okay, okay I'll do anything you want in order just to get out alive," added Hildegard Bachert, a Jewish art dealer who, like Kallir, fled the Nazis. For nearly 40 years, she assisted Kallir at the Galerie, where she still works. "Kallir had to get out."