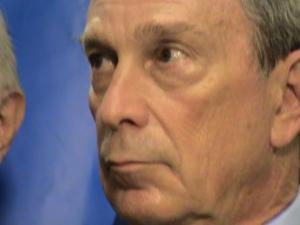 The Albany County District Attorney found no criminal wrongdoing by the governor's aides.
Andrew Cuomo, who earlier said he might have come to "another conclusion" if he had subpoena power, is hosting an event tonight in the Bronx in honor of Hispanic Heritage.
Christine Quinn doesn't want the President of Iran to speak at Columbia University.
In the comments section, Kevin from City Council Side said the NYPD and City Hall aren't working as well together as they did under Rudy Giuliani.
Ben has a collection of legal documents concerning controversial fund-raiser Norman Hsu.
The Commission on Public Integrity will pick up where the Ethics Commission left off.
And pictured above is Michael Bloomberg from a press conference this afternoon at which he was asked about the president of Iran wanting to visit Ground Zero and said, "I find his view abhorrent. I think it would be an outrage if he were to go and we do not expect him to go."