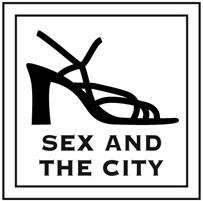 Carrie was walking out of Bergdorf's when she ran into Bunny Entwistle.
"Sweetie!" Bunny said. "I haven't seen you for years. You look great!"
"You, too," Carrie said.
"You must have lunch with me." Bunny tossed her white-blonde hair over the shoulder of her sable coat. "I haven't been in New York for a year."
Bunny was 40-ish, still beautiful, L.A.-tanned, a sometime TV actress, but before that, she'd been around New York for years. She was the quintessential party girl, a girl so wild no man would consider marrying her, but plenty tried to get in her pants.
"I want a table in the back. Where I can smoke and no one will bother us," Bunny said. They sat down and she lit up a Cuban cigar. "The absolutely first thing I want to talk about is that Page Six item."
She was referring to a gossip notice about the marriage of Chloe—36, once considered a classic beauty—to a homely fellow named Jason Jinglehoff in a ceremony on the Galápagos Islands.
"Well, he is rich, smart and sweet," Carrie said. "He's always friendly to me."
"Please, darling," Bunny said. "Men like Jingles, and there's a whole group of them in New York, are not the type of guys you marry. The make great friends—attentive, always there when you're in a tight spot. Late at night when you're lonely and desperate as hell, you whisper to yourself, Well, I could always marry a guy like Jingles. At least that way I wouldn't have to worry about paying the rent. But when you wake up and really think about it, and realize that you'd have to share a bed with him, watch him brush his teeth, that stuff."
"Sandra said he tried to kiss her once," Carrie said. "She said, 'If I wanted a fur ball in bed, I'd get a cat.'"
Bunny snapped open a compact, pretending to check her eyelashes but really, Carrie thought, checking to see if anyone in the restaurant was looking at her. "A few years ago, I almost married a guy like Jingles," Bunny said, slowly. "The situation is still not resolved and probably never will be.
"Let's have champagne. Waiter!" Bunny snapped her fingers. She took a breath. "Well. It all started after a nasty breakup with a man I'll call Dominique. He was an Italian banker, Euro-trashy and proud of it. Of course he treated me like shit and I put up with it. I still had my beauty—you know, strangers stopped me on the street, that kind of thing—and a good girl upbringing that comes from growing up in a small town in Maine. But on the inside, I was not nice. I had absolutely no feelings at all, emotionally or physically. I'd never been in love.
"The only reason I lived with Dominique for three years was, one, he asked me to on our first date, and two, he had a gorgeous two-bedroom apartment in a prewar overlooking the East River and a big house on Fishers Island. I had no money, no job—I did some voice-overs and sang some jingles for TV commercials.
"So when Dominique and I broke up—he found out I was having affairs and made me give back jewelry he'd bought for me—I decided I needed to get married. Quickly."
The Trilby Hat
"I moved into a friend's apartment," said Bunny, "and about two weeks later I met Dudley at Chester's—that East Side bar for young swells. Within five minutes of meeting him, I was annoyed. He was wearing spectator shoes, a trilby hat and a Ralph Lauren suit. His lips were damp. He was also balding and the top of his head was pointy—he looked like a Kewpie doll. He sits down, uninvited, at our table, and he insists on ordering martinis for everyone. He tells bad jokes, makes fun of my pony-skin designer shoes. 'I'm a cow, moo, wear me,' he said. 'Excuse me, but I believe you're the big beef,' I said. I was embarrassed to be seen talking to him.