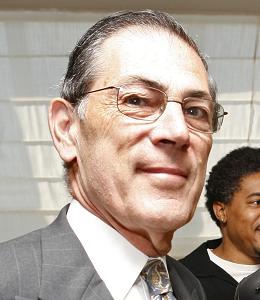 Philippe de Montebello, director of the Metropolitan Museum of Art, is the highest paid director of a nonprofit in the country, according to a survey of nonprofit executives conducted by The Chronicle of Philanthropy.
Last year, the popular and eccentric museum-director made $4,557,342, putting him ahead of the directors of major hospitals and universities across the country.
And he isn't the only Manhattan non-profiteer: Glenn Lowry, the director of the Museum of Modern art, "in addition to a compensation package that in 2004 was $1.28 million, between 1995 and 2003 received a total of $5.35 million from a trust set up by museum trustees. The former chairman, Robert Menschel, and president of MoMA, Marie-Josée Kravis, said in a letter to the New York Times that the trust helped to secure the recruitment of Mr. Lowry to the museum in 1995. In 2006, Mr. Lowry received $901,766 in compensation."