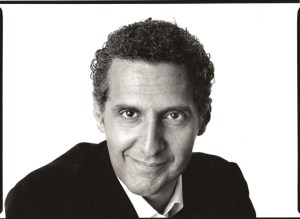 When John Turturro mined the subsoil of his Brooklyn childhood in order to write and direct Romance & Cigarettes, getting filthy apparently wasn't a concern. The racy musical dressed in a romantic comedy's clothing, which is playing now at Film Forum, mixes up a stiff cocktail of the scruff-and-buff passions of a New York City ironworker (James Gandolfini) with a score that reads like a tabletop jukebox. The cast—Mr. Gandolfini stars alongside Susan Sarandon, Kate Winslet, Steve Buscemi, Mary-Louise Parker and others—belts out numbers by the likes of Tom Jones, Cyndi Lauper, James Brown and Elvis. (Somewhere near the apex of the film's ethereal fabulousness: a duet of Mandy Moore's "I Want Candy" sung by Aida Turturro and Ms. Parker.)
"I think people who lived in small houses, when you had your little radio or 45's, you were able to carve out your own space, your imaginary space, you were able to fantasize to help you express how you feel and I think," mused Mr. Turturro, 50. "I came from that world and, you could say, escaped from it, which gives you a very interesting perspective."
Mr. Turturro, who is perhaps best known as an actor for his work on the USA show Monk and in films like The Color of Money and The Big Lebowski, seemed especially proud of piquing the interest of the Coen brothers, who produced the project. And while Mr. Turturro's only been able to secure its initial release in one theater, he anticipates a bright future for Romance, which has been beset by problems since it wrapped in May 2005.
"Listen, sometimes you're caught in the middle of a merger," he explained with audible emotion. "It's your misfortune to be in that situation, but this is something that's really worth fighting for and I think they're starting to see that."
As longtime fans of Mr. Turturro, we certainly hope so!
Romance & Cigarettes will play at the Film Forum, 209 West Houston Street, until Friday, Sept. 21. Visit www.filmforum.org for showtimes.