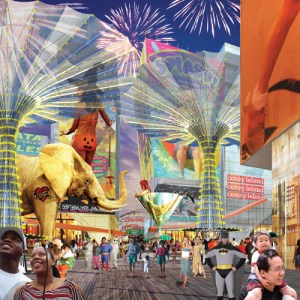 Joe Sitt's new team, reported on Curbed and Gowanus Lounge, has got the Web speculating about his next move: Is he giving up, retrenching, or sweet-talking his way to a compromise on his Coney Island wonderland?
Consider this: His new public relations consultants, Knickerbocker SKD, worked on the transportation bond act, Mayor Bloomberg's campaign and the Bloomberg-friendly Campaign for New York's Future. His new lobbyist, Jim Capalino, has repped the Lenora Fulani-linked All Stars Project and the Moynihan Station developers.
Not exactly your street fighters in other words.
Mr. Sitt's new spokesman, Knickerbocker's Stefan Friedman, e-mails to say:
Thor Equities is committed to realizing the great potential that lies in Coney Island. In working with the City, local residents and businesses, as well as understanding the needs of its millions of visitors, we hope to experience a collaborative Coney Island Renaissance.