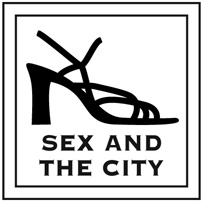 [Ed. note: this article was originally published on December 11th, 1995.]
In the last few weeks, several seemingly unrelated yet similar incidents occurred.
"Simon Piperstock," 52, the owner of a software company, was lying in bed in his plush two-bedroom apartment, nursing the flu, when the phone rang.
"You piece of shit," said a woman's voice.
"What?" Simon said. "Who is this?"
"It's me."
"Oh. M.K. I was going to call you, but I got the flu. Terrific party the other night."
"I'm glad you enjoyed it," M.K. said. "Because nobody else did."
"Really?" Simon sat up in bed.
"It's you, Simon. Your behavior is reprehensible. It's disgusting."
"What did I do?" Simon asked.
"You brought that bimbo. You always bring a bimbo. No one can stand it anymore."
"Hey. Hold on a second," Simon said. "Sabrina is not a bimbo. She's a very bright girl."
"Right, Simon," M.K. said. "Why don't you get a life? Why don't you get married?"
She hung up.
"Harry Samson," 46, a well-known, eligible-bachelor art dealer, was having one of his typical drinking evenings at Frederick's when he was introduced to a very attractive woman in her mid-20's. She had just moved to New York to be an assistant to an artist with whom Harry worked.
"Hi. I'm Harry Samson," he said in his East Coast drawl, affected, perhaps, by the fact that he had a cigarette hanging from his mouth.
"I know who you are," the girl said.
"Have a drink?" Harry asked.
She glanced at the girlfriend who had accompanied her. "You're that guy, aren't you?" she said. "No thanks. I know all about your reputation."
"This place sucks tonight," Harry said, to no one in particular.
There's something rotten in New York society, and it's the character formerly known as the "eligible" bachelor. It's not your imagination. Those men in their 40's and 50's who have never been married, who have not, in years anyway, had a serious girlfriend, have acquired a certain, unmistakable stink. The evidence is everywhere.
"Miranda Hobbes" was at a Christmas party when she ran into "Packard and Amanda Deale," a couple she had met briefly through Sam, 43, an investment banker she had dated for three months over the summer.