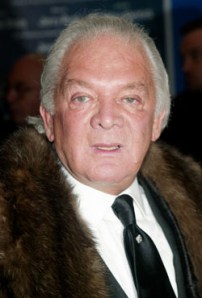 It took producer Marty Richards 71 years to win his Best Picture Oscar for Chicago, but it may take longer to sell his 14-room, four-bedroom duplex on the garden of the iron-gated River House co-op off East 52nd Street.
Brown Harris Stevens managing director Kathy Sloane, a formidable Kentucky-accented broker, first listed Mr. Richards' place seven years ago for $17.5 million. By 2003, when he was reportedly on his third agent, the price was down to $11.5 million.
This month, the similarly potent Sotheby's senior vice president Nikki Field lost her listing for the apartment, which was priced all the way at $29 million before a cut, and Ms. Sloane got it back.
Now it costs $22.7 million.
It was the first time, Ms. Field said, that she didn't sell a listing. "You know what? I could've finished this off, quiet honestly, but I love him and our suggestion was, 'Try a different face, a different name, get some new fresh blood in there.'"
Mr. Richards would not comment, and both brokers carefully avoided saying the name of the co-op in interviews: River House has a daunting mystique thanks to residents like Henry Kissinger, and reported board turndowns like Diane Keaton and Joan Crawford.
That can make selling a tad harder. "Richards has had almost half a dozen close-to-asking-price offers with people who did not fit the profile for board approval," Ms. Field said. "And everybody who reads that is just going to hate me."
But Ms. Sloane is confident. "You know I sold it one time," she said, "but the buyer had to forfeit the down payment—he remarried, and his wife wanted to live in a different part of the city." (That was Joseph W. Luter III, executive of a massive pork processing company.)
Ms. Field said the producer only recently found another property that he'd like to move into, which has made him a freshly motivated seller: "He's come to terms with the fact that it's just too large." And it's much more likely that the apartment will go now that it's so much cheaper than the $29 million mark, which Ms. Field said was chosen by her brokerage based on another $39 million listing she has in the building.
"He was talked into it by somebody," Ms. Sloane had said earlier. "I think now we have it at a very realistic figure."