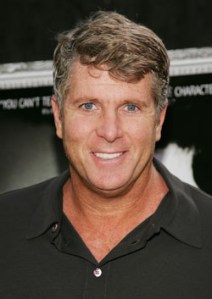 On a recent Tuesday afternoon, Donny Deutsch stood in a television studio at CNBC headquarters in Englewood Cliffs, N.J., and gazed into the studio audience. Mr. Deutsch, a former New York adman, had just finished taping an episode of the show he hosts, The Big Idea With Donny Deutsch, which airs weeknights on CNBC at 10 p.m., and in which he asks successful entrepreneurs to share their business secrets. Now the producers were filming a segment for the Web in which Mr. Deutsch took questions from audience members.
Mr. Deutsch called on a middle-aged Hispanic woman jumping up and down in the back row. After telling the host that she had driven three hours just to come to the taping, she launched into a confusing story about borrowing and losing thousands of dollars to fund her "big idea." Mr. Deutsch looked puzzled. What was the product? She held up a piece of paper with a diagram, and explained: "Inflatable condoms."
"What's an inflatable condom," asked Mr. Deutsch gamely. The woman paused. "Can I say, 'small penis?'" she asked. "If you have a thin penis, you inflate it, and …" After the laughter died down, Mr. Deutsch gave his guest some business advice. "You might have trouble," he said, "identifying your target market."
Mr. Deutsch and CNBC, however, may have identified theirs—and not a moment too soon. On Oct. 15, Rupert Murdoch's News Corp. will mount a head-on assault on CNBC by launching the Fox Business Network (FBN). As it happens, Mr. Deutsch lives in the same building, Trump Park Avenue, as Mr. Murdoch, and occasionally runs into his upstairs neighbor at the gym—but he's hardly the only person at CNBC who has the News Corp. chief looming over his head. Mr. Murdoch hasn't been shy about spelling out how he intends to take on Mr. Deutsch's network, telling an investors conference recently, "CNBC is a financial channel for Wall Street; we're for Main Street."
In response, Mr. Deutsch is playing a growing role in CNBC's plan to get a little more Main Street. While the network's ultra-successful daytime programming remains geared largely to financial professionals, Mr. Deutsch's show, with its anyone-can-succeed mentality, increasingly appears to be aimed straight at Middle America. "The Big Idea is a stake in the ground against Fox in prime time," says Jonathan Wald, CNBC's senior vice president of business news.
A few hours earlier, Mr. Deutsch was sitting alongside NYTV in the back of his chauffeured, black Mercedes sedan, en route to the studio. Forty-nine years old and single, he was dressed in a button-down shirt with French cuffs, and bright blue cuff links that brought out the color in his eyes. He wore leather shoes, with no laces and no socks. As seen on TV, he clutched a pair of dowdy, gravitas-enhancing reading classes in his right hand.
Mr. Deutsch leaned forward and began explaining why in recent months he had altered The Big Idea from a straightforward talk show to something more inspirational. Less Larry King, more Oprah.
"What I love about the show is that now we call it 'the daily Roadmap to the American Dream,'" Mr. Deutsch enthused. Daytime television was a major influence. "During the day there is so much Help Television," he said. "Yet at night, there is nothing on anywhere that is utilitarian and inspiring. People can be very educated, a businessperson, and affluent—you still need inspiration."
For CNBC's long-term hopes of holding off Mr. Murdoch, what's just as important is that Mr. Deutsch's particular Roadmap to the American Dream covers regions of the country far from Wall Street. These days, The Big Idea features a rotating cast of upbeat entrepreneurs—ordinary-looking folks you've never heard of who made it big in niche underwear, or homemade maple syrup, or mail-order bouncy balls—and whose eureka moments came not in a New York boardroom but in an Omaha basement or on a Tuscaloosa bar stool.
One by one, they talk about quitting their soulless day jobs, borrowing money from friends, and taking out second mortgages. The stories begin in different places (corporate cubicles, dentist offices, airport lobbies) but they inevitably reach the same endpoint: that euphoric feeling of entrepreneurial success. Above it all presides Mr. Deutsch, the Queens-born kid who conquered Manhattan.