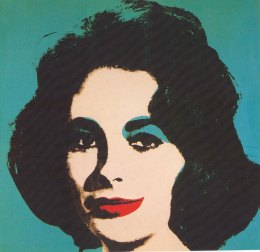 Christie's New York will show Faces in Art—Iconic Portraiture, a select exhibition of paintings from Rubens' two intimate studies of a young man and Andy Warhol's sexy Liz, for just three days, starting today.
Marion Maneker of The New York Sun writes:
A week before the November auctions — which may prove to be among the biggest ever — this Christie's show is a reminder of the art history that is meant to drive this form of conspicuous consumption. "Faces in Art" brings together works from five upcoming sales (Old Masters, Impressionist and Modern, Postwar and Contemporary, Latin American, and Chinese Contemporary) around the theme of portraiture. It has the added benefit of giving those of us who aren't top-tier art collectors the chance to see how the most accomplished collectors approach their art. Mr. Bennett has put aside both his salesman's role and scholar's eye to assemble a fantasy collection — a sort of Rotisserie-league art collection — that a wealthy patron might have put together if they could wander around in Christie's vaults for a few weeks.