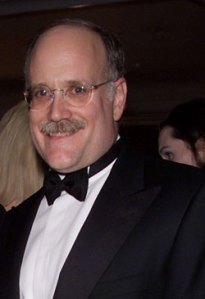 On Friday, Oct. 26, billionaire skirt-chasers Ted Field, CEO of Interscope Records, and Justin Murdoch, heir to the Dole fruit empire, hosted their annual Halloween bash at the Murdoch Plaza in Westwood, Los Angeles.
The ratio of women to men was "literally eight to one," according to one attendee. "It was almost like a porn set," he said. "Women were all dressed in bikinis. Paris [Hilton] was dressed as a sexy sailor girl. She was one of the more covered!"
Among the male revelers delighting in the Champagne, sushi and cheesecake were director Michael Bay, actor Adrian Grenier, who (life imitates art!) had his own personal "entourage" in tow, and recent suicide attemptee Owen Wilson sporting a beard. "[Wilson] seemed to be in great spirits," said the source. "He was surrounded by women and laughing the whole time."
Political talk-show host Bill Maher, however, was struggling a bit at one end of the bar. "It seemed like he was waiting for girls to come pay attention to him," said the onlooker. "Everyone was mingling around, except him. Looked like he was trying to hold court and failing."
The prize for best costume went to a fellow dressed as disgraced music producer Phil Spector. "Several people went up to him and asked if he was Phil Spector. The guy was like, 'No, I'm Austin Powers!'"
Afterwards, guests repaired to Microsoft honcho Paul Allen's Beverly Hills manse, where they were treated to the sounds of Mr. Allen's band, Grown Men; then a select few headed to Mr. Murdoch's pad nearby. "There were girls in bikinis running around in the street to keep warm," said our spy, who watched gleefully from the window of his limousine.