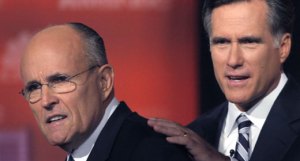 The Wall Street Journal this morning points out that many of the battleground states in next year's Presidential election are going through severe housing slumps. And that, fairly or unfairly, can't be good news for Republican candidates:
The rash of foreclosures in the Rust Belt and the Sun Belt is almost certain to gain velocity, housing experts said. If housing issues become prominent in those states in campaigning for next year's elections, it is likely to hurt Republicans, because they control the White House, and the party's presidential candidates have been more hesitant than Democrats to address the issue.
"For better or worse, as the incumbent party, Republicans own the economy," ISI Group Inc., a stock brokerage that specializes in policy research, said in a recent report.
Six of the 10 states with the highest foreclosure rates last month, according to RealtyTrac Inc., are considered by Democratic and Republican leaders to be swing states. These include Florida, Ohio, Michigan and Arizona.