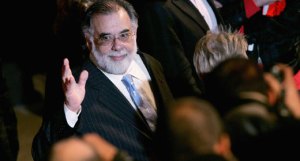 Legendary director Francis Ford Coppola is being accused of hypocrisy and "corporation"-like behavior by fellow filmmaker George Hickenlooper (Factory Girl).
For the past four years, Mr. Hickenlooper—who along with his partner, Fax Bahr, wrote and directed the 1991 Emmy-winning authorized documentary Hearts of Darkness, which chronicled the problematic production process of Mr. Coppola's Apocalypse Now—has been urging its subject, who owns the distribution rights, to collaborate with him on a splashy DVD release. Indeed, Mr. Hickenlooper said, the two directors shook hands over such a project over lunch a few years ago.
Last week, however, Mr. Hickenlooper read on the industry blog hollywood-elsewhere.com that Paramount Home Video had slated Hearts of Darkness for a November release.
"This is a real slap in the face to me and to filmmakers in general," Mr. Hickenlooper, who had hoped to participate in commentary and presentation of the DVD, told the Transom by phone on Friday, Oct. 19. "It's very disillusioning because I worship Francis," whom he first met at age 16.
He allowed that reissuing the documentary was Mr. Coppola's prerogative not just legally, but personally, since it focuses on the perspective of the latter man's wife, Eleanor, during the famously fraught filming of Apocalypse. But given the corpulent vintner's recent public excoriations of actors Robert De Niro and Jack Nicholson for selling out, the younger director suggested that perhaps his idol might want to practice what he preaches. "He's trying to portray himself as this icon of artistic integrity," Mr. Hickenlooper said. "And yet simultaneously, he's completely burying me and my partner."
Mr. Coppola had not responded to phone calls or e-mails, he added. (The Transom had the same experience.)
"It's heartbreaking because this film made my career," Mr. Hickenlooper said. "It's not like I'm a ghostwriter. I'm a filmmaker."