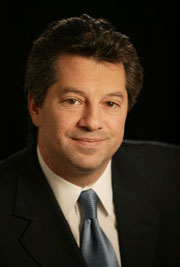 It says something about landlords these days that during a quarterly conference call to investors on Tuesday, SL Green CEO Marc Holliday spent the better part of the opening 15 minutes focusing exclusively on leasing activity. There was one new building sale to discuss—a Class B property at 470 Park Avenue South—and otherwise scant discussion of buys, sales and stock quotes.
At one moment, it became so glaring that there was far more to say about early renewals at the Graybar Building than about billion-dollar building buys that Mr. Holliday had to acknowledge it.
"I'm giving you more granular detail on SL Green leasing than I normally do simply because this seems to account for half the questions—if not more—that we are getting these days," he said.
Maybe there are other questions too (like about SL Green's sinking stock). Even so, it reflects how far the market has turned. The beginning of quarterly market calls are a back-slapping affair—lots and lots of good news. In the past for SL Green, New York's biggest office landlord, that means highlighting moves that had a transformative effect on its portfolio, or significant cross-state portfolio buys.
But there's not much good to talk about at a time when the credit crunch has wounded all publicly traded real estate groups. Since February, SL Green's stock number has tumbled from $156 to $120 a share, and it is down from the $134 that it was at the day of their last conference call.
Not that SL Green executives are showing they're worried. In fact, they pointed to the building sale at 470 Park Avenue South for $157 million as a sign that things have turned full corner.
"There is a consensus that the logjam in the sales market is broken," said CIO Andrew Mathias. "This is a Class B asset that sold north of $600 per foot and should set a more positive tone for impending deals."
Hmmm: Consensus among whom exactly? There really isn't anyone in real estate who would see that as a watershed sale—at best, it's a sign that there are still buyers out there. (SL Green wouldn't disclose who bought it, but disclosed that it was a pension fund that hasn't purchased anything in Manhattan in over a decade.) Even Mr. Mathias had to acknowledge that the number of interested buyers is down.
"I think the universe of bidders is smaller and the guys who bid are smaller," said Mr. Mathias. "But we had at least 10 credible bids on 470, which might be down from the 15 we had six months ago, but that's more than enough to get a transaction done."
That's true, and even if it isn't the watershed deal that Mr. Mathias proudly proclaimed, it's still a notable deal—600 per foot in this market proves that it still can happen, and it was a shrewd move by SL Green to get it on the market.
"We put this out to market in August—before Labor Day—and we were advised against it because, if nothing else, it's the summer and it was a choppy month," said Mr. Holliday. "In retrospect, we made absolutely the right call. We came out with product when nobody else had product out there. Initially, the first week or two, we had a lot of showings, but it was uncertain where it would price because people were uncertain where they'd get debt to buy it."
In the end, it did work out.
The question now is whether the January quarterly conference call will be as anemic as this one. That really doesn't have to do with SL Green executives nearly as much as it has to do with the market as a whole. According to Mr. Holliday, SL Green has 24 million square feet of commercial space, and what happens with those properties is really a reflection of the market, not decisions made from boardrooms.
In any event, Mr. Holliday confirmed something that The Observer reported two months ago: Next building on the market is 440 Ninth Avenue, another Class B building.
"We're not in a fire sale over here, we're trying to do this in a prudent approach," Mr. Holliday said. "We'll know in the next two to four weeks. We're as optimistic that we were on 470 a few weeks ago."
Let's see.