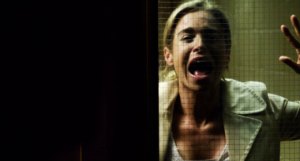 Marketers of Saw IV, the fourth installment of a cancer-patient-gone-mental opening this weekend, are urging movie-goers to "Give 'Til It Hurts" in a blood drive, according to Reuters.
Tim Palen and Sarah Greenberg, co-presidents of marketing for Lionsgate films, said the initial drive was a publicity stunt, and while the campaign still serves to promote the film, it also has been transformed into a serious effort.
Check out this PSA of Tobin Bell, who plays the main character Jigsaw, saying, "For three years, Saw has been dedicated to drawing your blood. Now with the American Red Cross, we want more of it." Shudder.